Encouraging Preliminary Results
I did some night riding around my town to see how effective the LED lights are and I'm pleased with what I have so far.
The cut off line of the lights might not be that great, but it might be good enough. The High beam works, I would say like stock. The low beam is good, but I don't remember too wheal how the stock beam was, so that will need some before/after comparison. My cellphones camera couldn't capture the shadow details, but it does give a good idea of how the light projects.
As for the color of the lights, the yellow 3000K is very yellow. The 6000K "white" light is a bluish color that gives a lot that blue glare when looking at it. For the final project I will set Yellow as my low beam color, as I find it very pleasing to the eye. Studies have also shown that Warm White headlights are better for the eye, less stressful. I can look up some sources if anyone is interested.
In the following image I locked the shutter speed and ISO settings on my phone, no clue on the f-stop.
Attachment: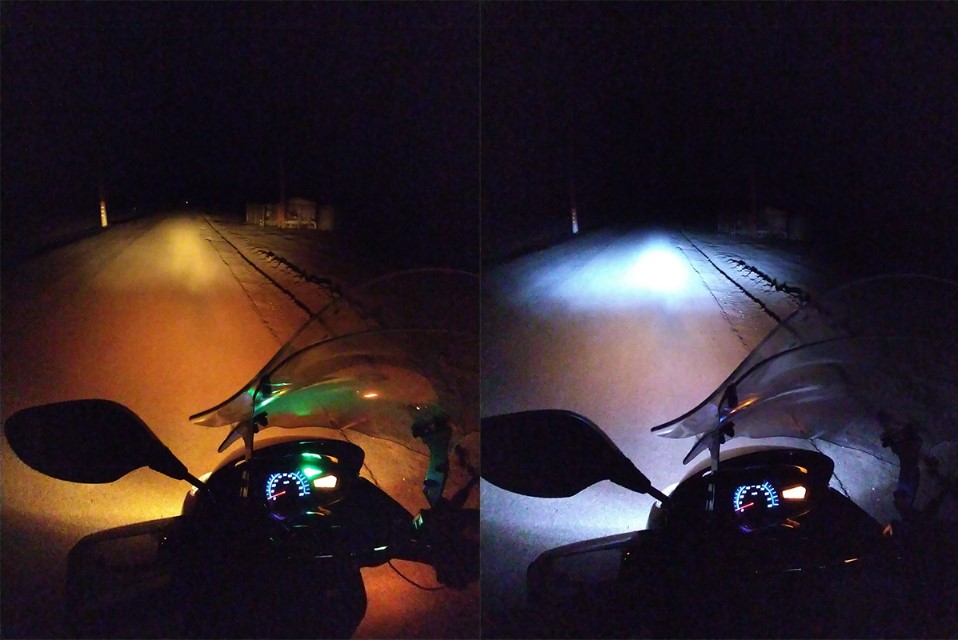 HiLow.jpg [ 104.06 KiB | Viewed 306 times ]
In this garage picture I didn't lock the white balance, which you can tell by the color of the light coming through the window.
I did lock the shutter speed and ISO setting on my phone, no clue on the f-stop.
Attachment: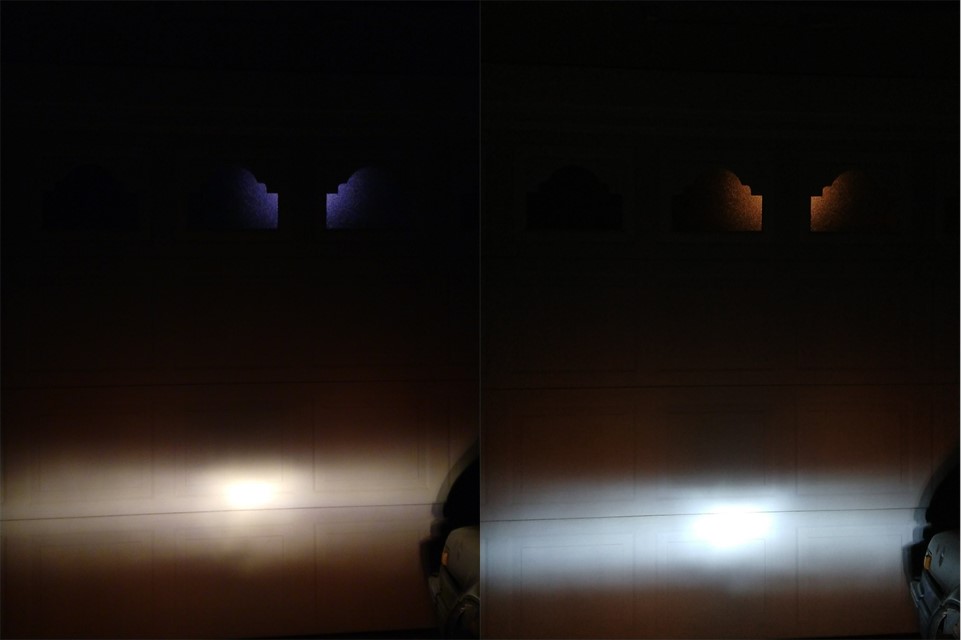 HiLowGarage.jpg [ 48.32 KiB | Viewed 306 times ]
The headlights are bright when compared to the light from my 10 watt driving lights.
Attachment:
IMG_20171227_202322471.jpg [ 19.8 KiB | Viewed 306 times ]
After flicking the lights from Yellow to white a few times, they fell out of sink. One is Yellow and the other is white. It does highlight the difference of the Hi/Low light beam and the color difference.
I'll be working on the electrical last.
Attachment: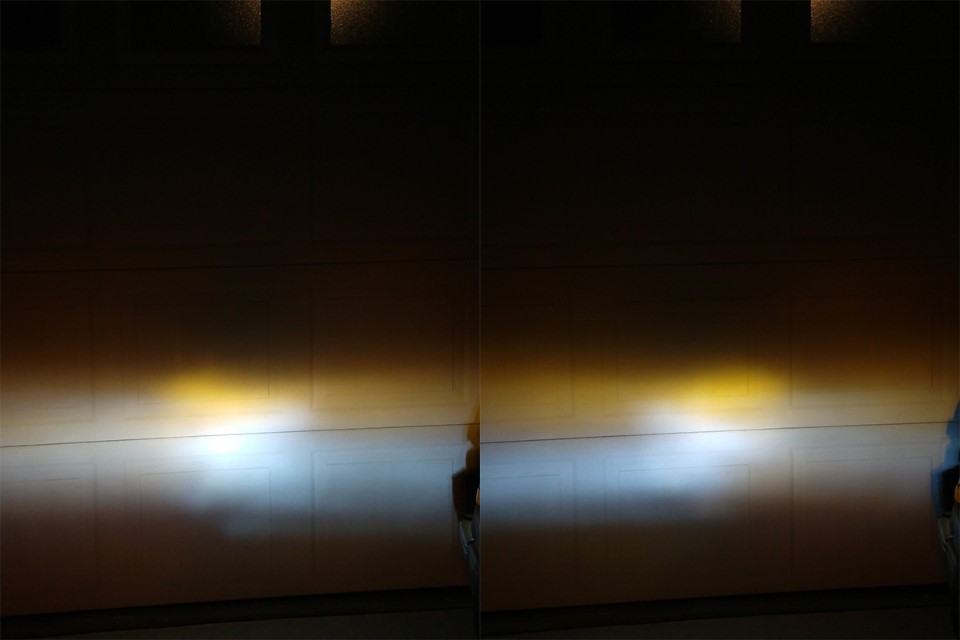 WhiteYellowGarage.jpg [ 50.2 KiB | Viewed 306 times ]
Attachment: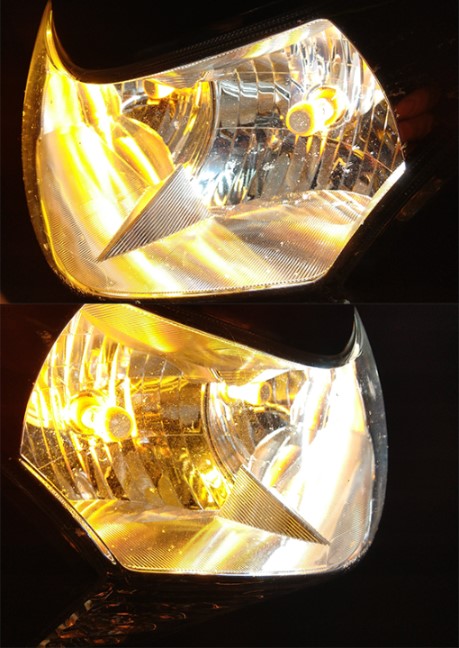 WhiteYellow.jpg [ 84.12 KiB | Viewed 306 times ]
The light pattern might still improve when I proceed to adjust the position of the LEDs for best light projection possible. The design of the plastic pieces is final, I don't think that I will modify them further. I will move on to adjusting the LEDs and to solve the Hi/Low electrical circuits, so that they sync with the switch on the handle bars.
Gil