I've found the ventilated mesh jackets to be really good. I have this Tourmaster Draft Air 3:
http://www.tourmaster.com/inc/sdetail/d
... _3/116/628
For the summer, leave out the liner, and you get some nice airflow, while still having armor in the right places. Also, the brand name 'Tourmaster' is more likely to get you a warning than "Joe Rocket".

I tried it tonight with the liner in, as it's a bit chilly out here tonight. It works great at blocking the wind. Haven't tried it in rain yet. Need to get some rain pants next.
It has two slash pockets on the outside, and two different inside pocket. One is sized for an old cell phone and one is a full size zip one.
There's a velcro strip that closes over the zipper to keep it from flapping annoyingly against my chin.
Build quality is good; about what you'd expect at this price point. That is to say, you wouldn't mistake it for a $500 jacket.
Here are some pix:
On me:




Mesh action: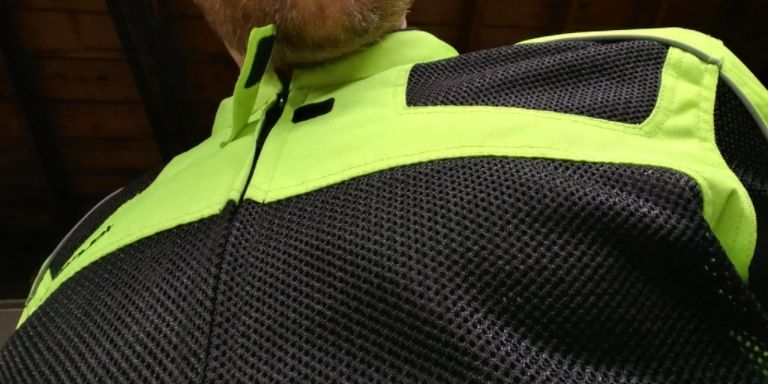 It has an inside pocket on each side. Here's one. You can also see here where the liner zips in: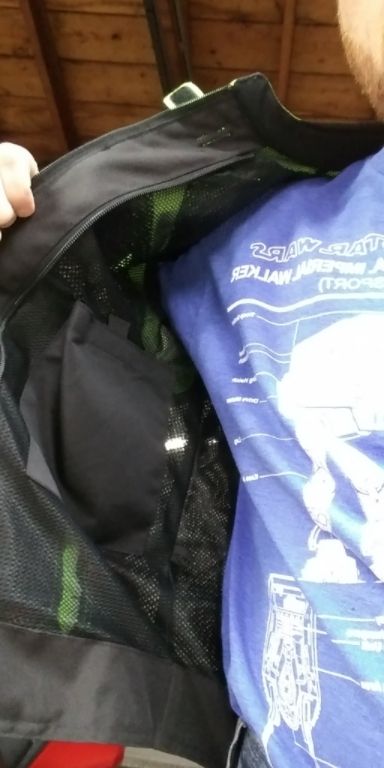 Back of jacket. Tourmaster emblem is retro-reflective: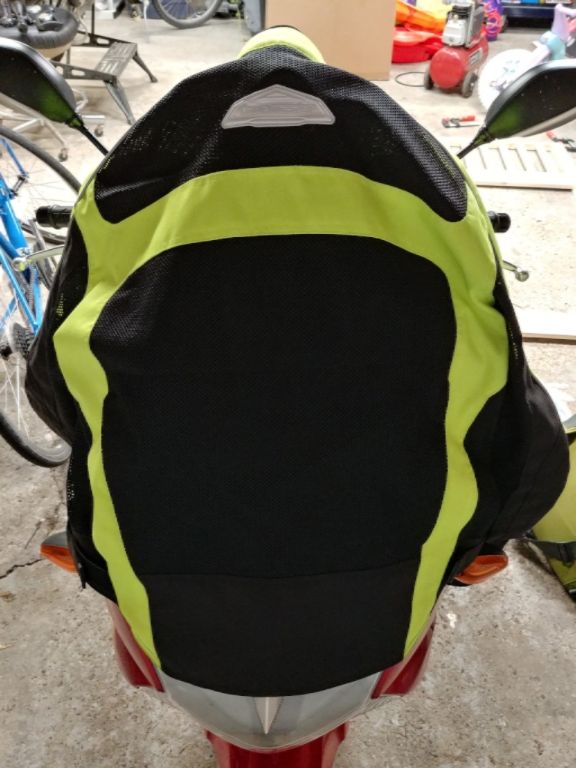 Highly recommended 3 season jacket. It cost just over $100, I think. You can see from the link above that it's available in colors other than dayglow, if that's not your thing.