So I saw a sign at a local shop for a charity ride. The cause was to support service dogs for disabled/PTSD'd veterans. I checked out the charity - a one lady enterprise who is trying to fill a huge hole by providing pet food and specialized equipment to veterans who cannot afford some of this stuff. The ride would kick off at an American Legion post not far away. The day was perfect -we decided to go.
Everyone who spoke with us was extremely friendly, despite our being seriously weird at this event. There were a bit over 100 bikes, mostly Harleys, a couple of Indians, a Victory, a Goldwing, some huge BMW, a Cam-AM, and a little red Forza.
Attachment: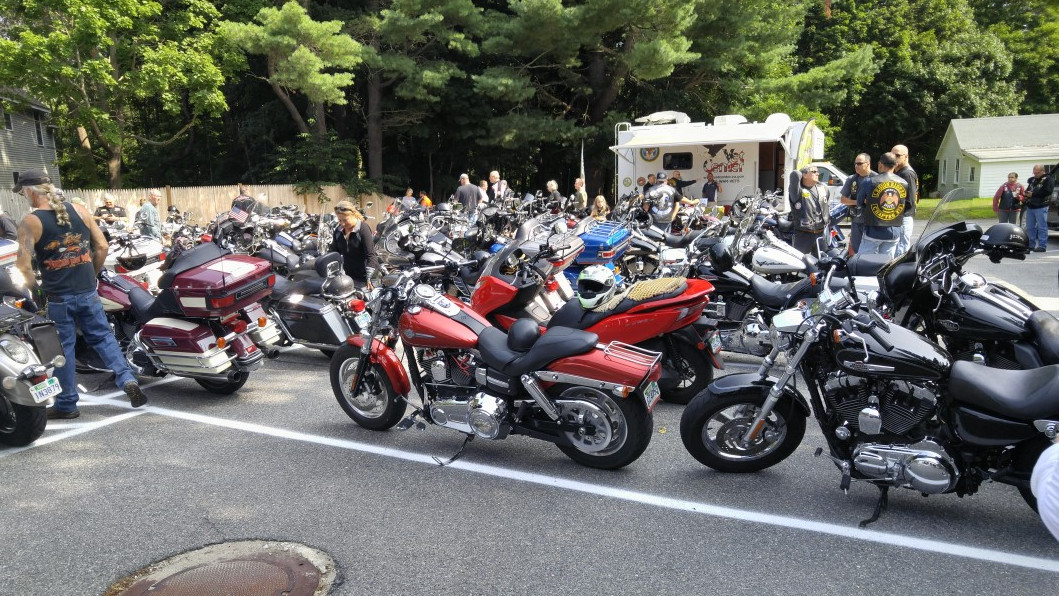 Big Scootie with the big dogs.jpg [ 299.6 KiB | Viewed 726 times ]
I think there were maybe two passengers with full face helmets, and we were the only ones without black leather. Nobody needed no Hi-Viz - that's for sure. There was a fair amount of squidding going on, but nobody gave us any crap - just support for supporting the cause.
This was my first group ride, and these guys made it easy. I don't think they were trying to be helpful, but riding safe seemed to be job one. It is possible that riding loud was job two, but I'm not sure. I had lots of room, but did find that riding in that close proximity for that long (50 miles) was a bit more stressful than a normal ride. All in all though, a great experience.
One of the take-aways was that, on average, 22 veterans commit suicide every day. This one tiny organization cannot fix the problem, but setting up someone with a support dog (seizure detection, wheelchair pulling, or just emotional support) nibbles away at the problem, and seems to be worthy of support. Check them out if you are so inclined.
http://www.feedthedog.org/
_________________
On my scoot, getting there is WAY more than half the fun!
Please add yourself to the map: https://www.google.com/maps/d/edit?mid=1NlP7xk7KMdJReQnm-iDhldFBdpQ&ll=4.995760578398276%2C0&z=2
but please, don't delete anybody, no matter how badly they deserve deleting