iceman wrote:
Is the fuel cap going to be at a steeper angle than usual (will the pastics fit around that) - trying to make sense from the pics

It doesn't look like it, but I won't know until I start putting those panels back on. There are little details like extending the fuel pumps wire harness, so that it's slack is like stock, that come up as I continue assembling it. I'm cleaning up some wiring I added to the scoot at the moment, so assembly has slowed for now. I'm wiring up the LED drivers for the headlights and the arduino controlled daytime running lights. It's much easier to do electrical wiring now that all the panels are off.
Here is the stock fuel pump harness. It's stretched a bit too much, so I extended it to avoid future problems. The picture is of the stock harness.
Attachment: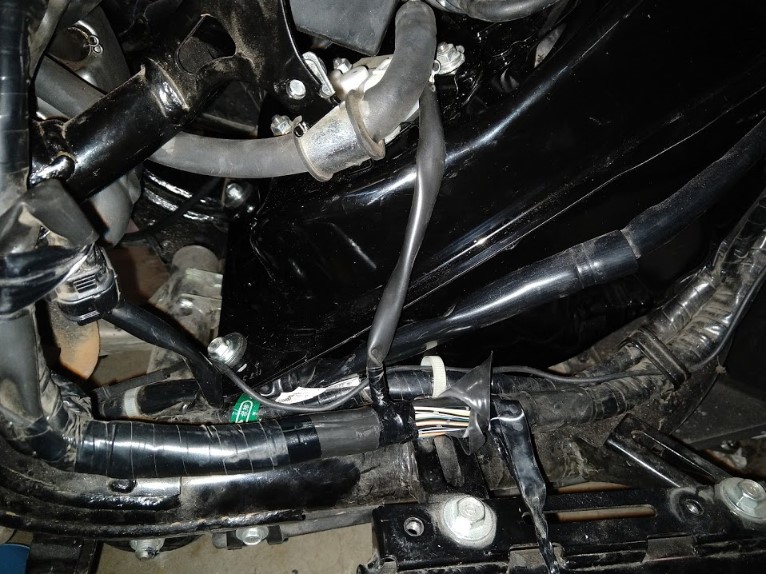 IMG_20180108_161844333.jpg [ 137.69 KiB | Viewed 105 times ]
pcx888 wrote:
Hopefully it works. Awesome job.
Thanks

Gil