The scoot is back together
It took me a while to get it back together, as I was working on cleaning up some electrical wiring that I did.
I had assembled most of the panels onto the scoot at the beginning of the week, but soon found out that I needed to shave more plastic from the side panels that come in contact with the tank. I also over loosened the intake valve, so I had to redo that.
In the following pictures you will see the final look of the side panels. I needed a couple of millimeters shaved of both sides.
All the panels bolted back up like OEM. I was planning to add some electrical tape between the panels and the tank so that the paint on the tank wouldn't be rubbed off, but forgot to.
Attachment: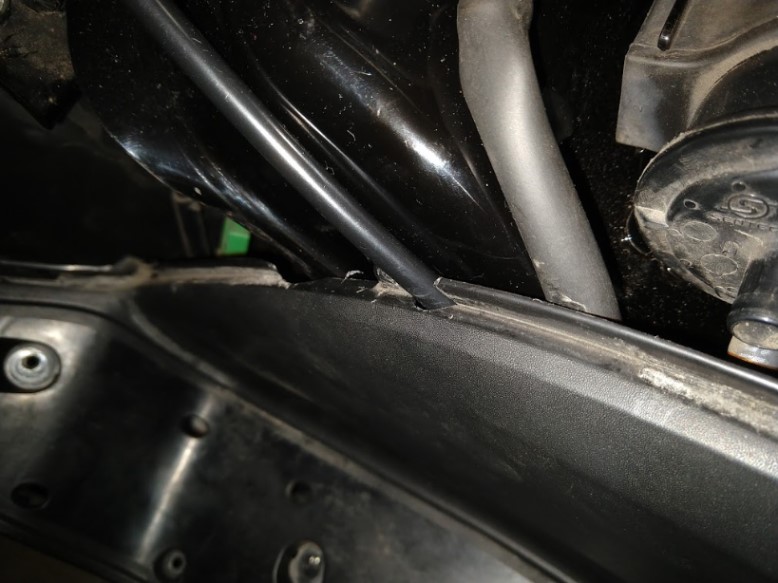 IMG_20180117_170920149.jpg [ 88.1 KiB | Viewed 146 times ]
On the right side, I had to shave some of the plastic where the wire harness passes by.
Attachment:
File comment: right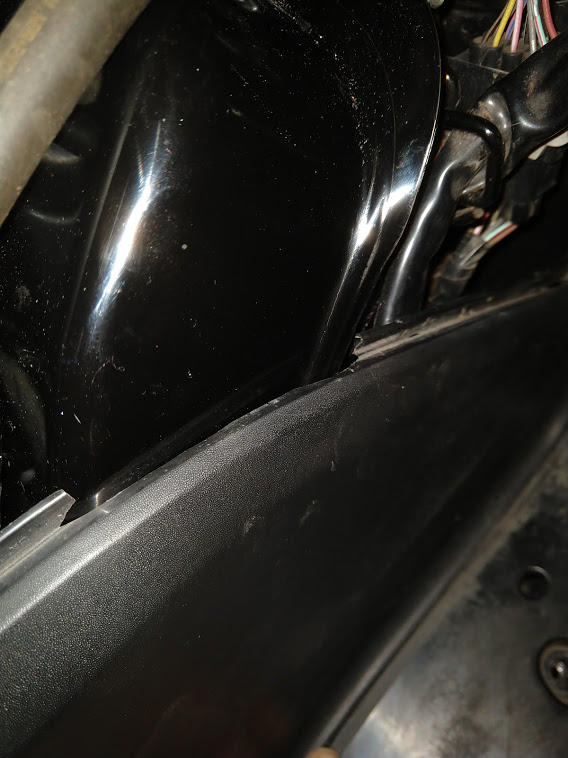 IMG_20180117_170515141.jpg [ 89.8 KiB | Viewed 146 times ]
Attachment: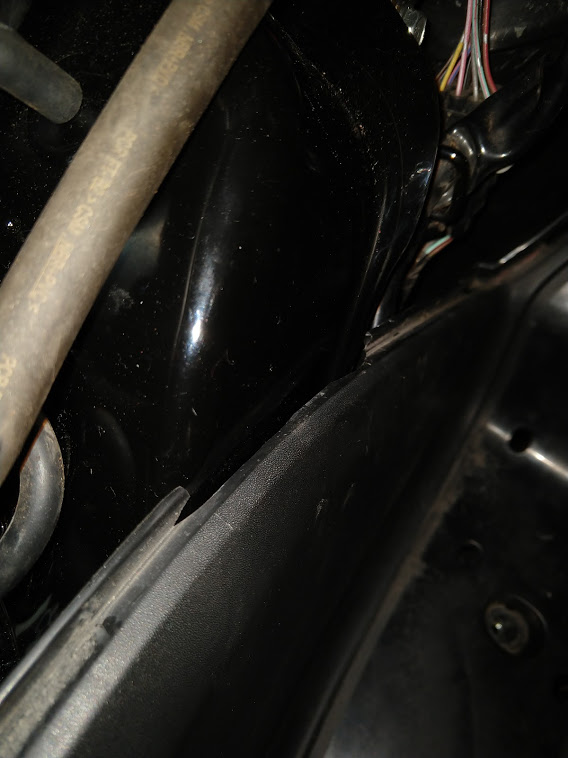 IMG_20180117_170457578.jpg [ 69.64 KiB | Viewed 146 times ]
When I plugged in the original fuel line, it stretched a bit too much for my liking. I added a bit of slack by bolting the fuel line mounting bracket, close to the gas tank, more towards the inside and twisted it a bit. I believed that it helped, but I'm still concerned.
I did buy the fuel line from the 2015 model year, but it was a bit too long. It turns out that not only is the spout from the fuel pump assembly different, the fuel injector is too, the fuel injectors spout points back towards the rear tire. I left the original fuel line installed. I'll be checking the fuel line for defects on future maintenance checks.
Attachment: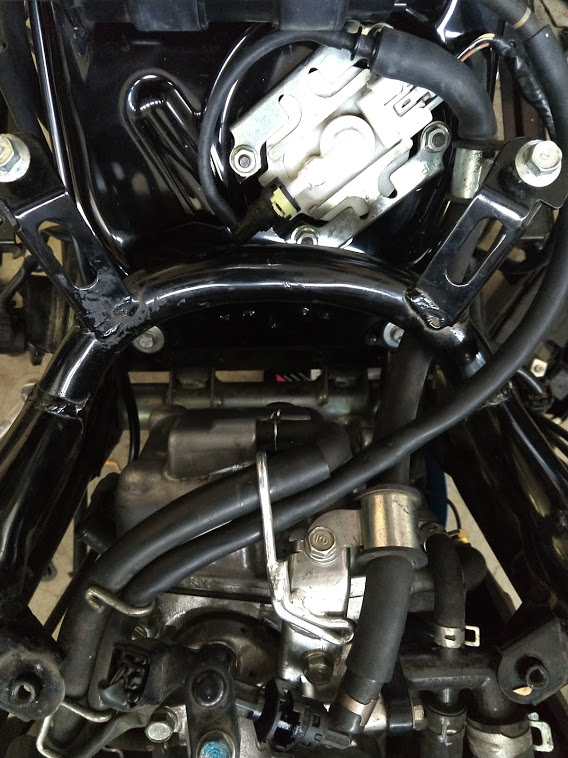 IMG_20180117_155849136_LL.jpg [ 122.61 KiB | Viewed 146 times ]
I need to wash my scoot, it's dirty.

Gil