I had a user ask me how I pack my PCX since I removed the aftermarket rear rack. It's easy! Sorry for the low-quality pics, you should still get the idea though.

Start with a PCX. Aftermarket seat optional!
Attachment: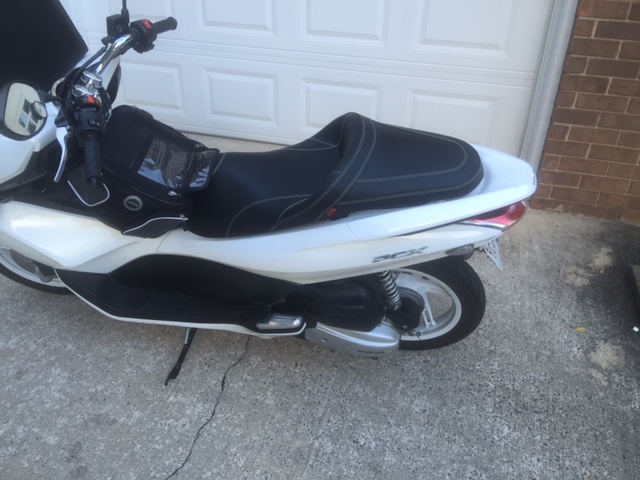 IMG_0168.JPG [ 110.53 KiB | Viewed 1048 times ]
Get out your backpack. Tighten the shoulder straps most of the way.
Attachment: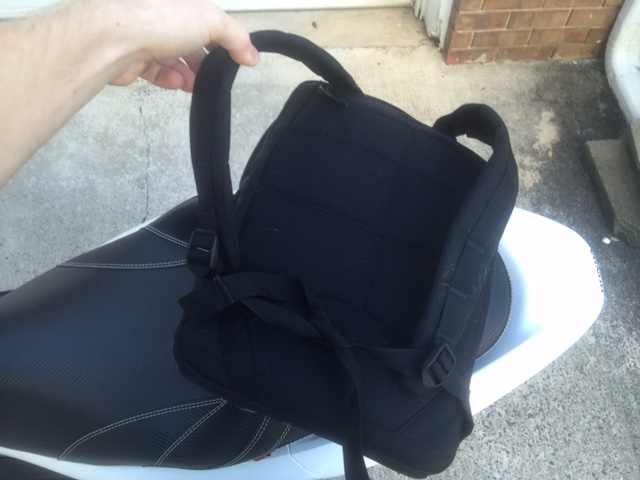 IMG_0169.JPG [ 83.46 KiB | Viewed 1048 times ]
Open your seat up. Loop your backpack onto the seat. My thumb is covering up the latch, but you get the idea. Both shoulder straps are under the passenger area, in front of the latch itself.
Attachment: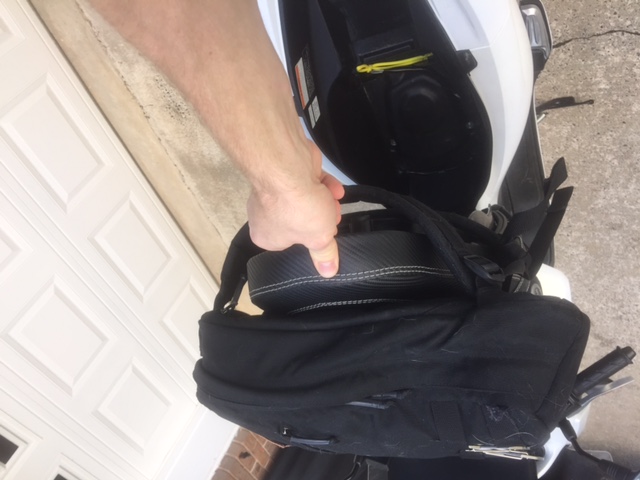 IMG_0171.JPG [ 87.05 KiB | Viewed 1048 times ]
Close the seat. It'll take some difficulty, and you will have to bend your seat a bit to latch it, but it will be fine. It's just plastic.

The backpack stays in place very well, and doesn't move in the turns.
Attachment: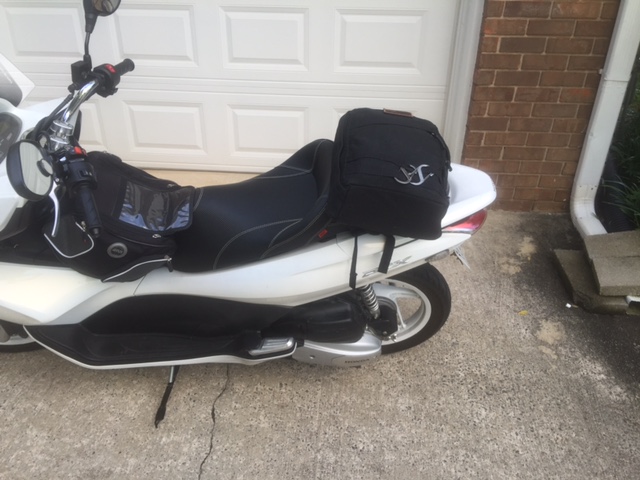 IMG_0172.JPG [ 109.56 KiB | Viewed 1048 times ]
When I camp with Maddie, she rides shotgun on the tunnel bag. The tunnel bag has a box with our mess kit, rain gear, water bottle, and a first aid kit. Clothes go under the seat, along with miscellaneous. Food goes in the backpack, along with my ipad (in a lifeproof case). A waterproof rolltop bag with the sleeping bag and hammock tent goes on top. Between the underseat bin, a tunnel bag, and a backpack, you can get almost anything on there without any sort of aftermarket rack.