Recently sold my 2010 Elite 110 and bought a lightly used 2013 PCX150 with 3500 miles on it for $1700. So far I am enjoying this thing so much more than my Elite, which was still a great bike. Interestingly, I am getting just over 100mpg based on 3 fill ups compared to the Elite that got about 85mpg, and this has much better acceleration and about 20mph faster top end.
Things I have done or added in the 3 weeks that I have owned it:
Valves adjusted, they were out of spec, both rather tight.
Oil changed 10-40 HP4M engine, 10-30 HP4M final drive.
Coolant swapped with Honda OEM blue... oddly green is what drained, I am not sure if that was the factory fill, since Honda has been using the blue stuff for a while. My Elite had blue. Maybe it was changed before for some reason.
Still need to do the brake fluid, but may upgrade the pads, maybe even a stainless line. Brakes seem rather mediocre for such a light bike. They work fine, I just expected a little better.
Add ons:
Givi medium windscreen... though I may opt for the larger one. This one looks great, but not impressed with it in actual functionality.

Michelin City Grip tires, stock size. Great improvement in ride quality. Stock tires were in Ok shape, but getting close to 5 years old from assembly date, I figured I would just change them. I added Ride On tire balancer and sealant, half of the 8oz bottle in each tire.

Cheeky Seats custom seat cover, dehumped the seat and put this on. I may still mod the seat pan to get rid of the plastic mounting areas that stick up as I can still feel them somewhat. I really like the Cheeky Seats cover and they made me one based on what I wanted... though I do think that the stitching needs to be sealed on the underside as the padding that is sewn in it did get a little wet in a heavy downpour.

NCY variator, drive face and 13g rollers (seems to be the popular choice on the boards).

Installed the newer version of the PCX belt (2015+ I think). The cogged belt. There didn't seem to be a definitive agreement whether it would work on the 2013. We'll find out! Spec is I believe 1mm wider than the 2013 new spec belt, otherwise it is the same length. It is quite a bit more flexible than the stock one, so that may help in mpg and overall responsiveness. The old stock one is thicker, less flexible and without the cogs, seems to hold a shape after being held in position for a few.

Malossi winged clutch bell.

Malossi full exhaust. I looked around on the boards and the web a bit and I am surprised this isn't the go too muffler choice. $329 free shipping and super easy install and great fitments. Comes with header, mounting hardware and bracket. All stainless steel with a carbon fiber end. All you need is a new $1 exhaust gastket (I don't recommend reusing the old one). It sounds fantastic and looks better than most of what I have seen. I haven't tried it with the stock insert (db reducer). I took that out before installing it and it sounds like a single cylinder sport bike. Not obnoxious overly and isn't too loud at cruising levels to become annoying.

I also added the Honda factory rack, it was $35 on Amazon. I plan on adding a Shad top case... still debating on SH33, SH37, SH39 or SH40. I plan on drill mounting the adaptor plate to the rack, since this rack was cheaper and looks nicer and sturdier than the Shad mount for almost $70.
Anyway, I just installed the driveline additions and muffler this past weekend, so I've only put about 100 miles on it with the on and off rain. Overall it feels much peppier. Haven't tried a top speed run, but I do know I was able to get to 60 faster and easier than before the upgrades. And the sound. By far the favorite upgrade. I will try with the stock insert in at some point, just to get an in person idea of both options.
Attachments: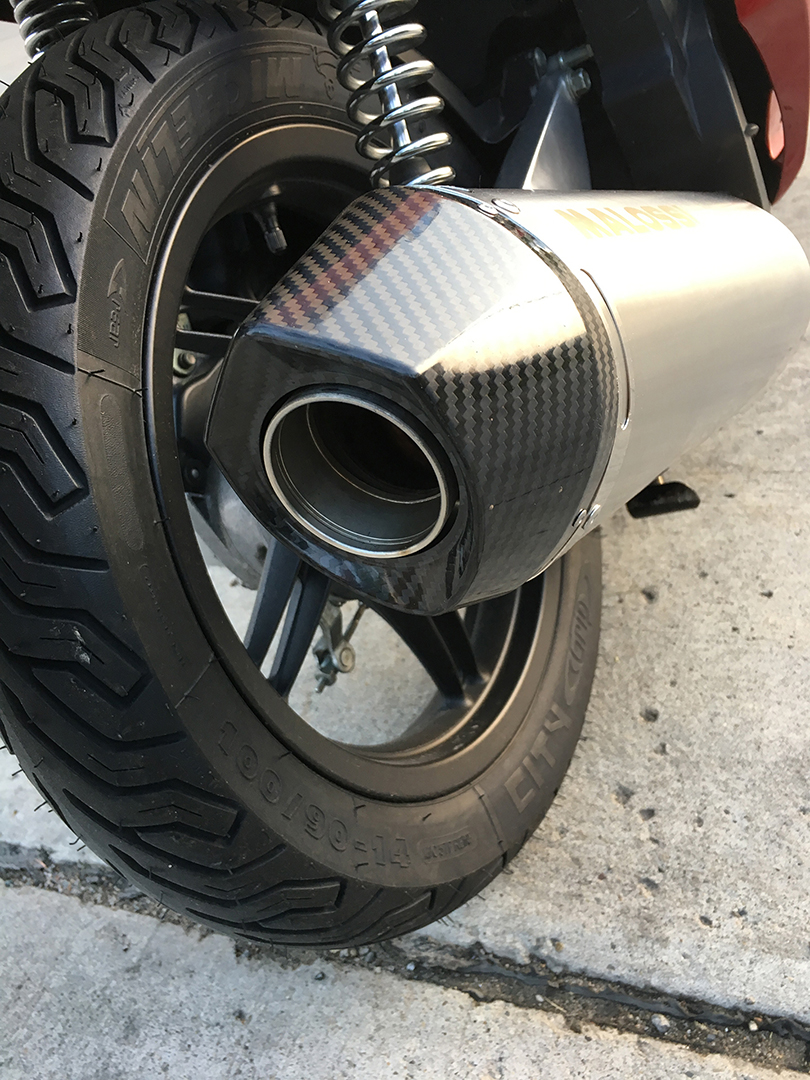 IMG_7770.JPG [ 700.09 KiB | Viewed 412 times ]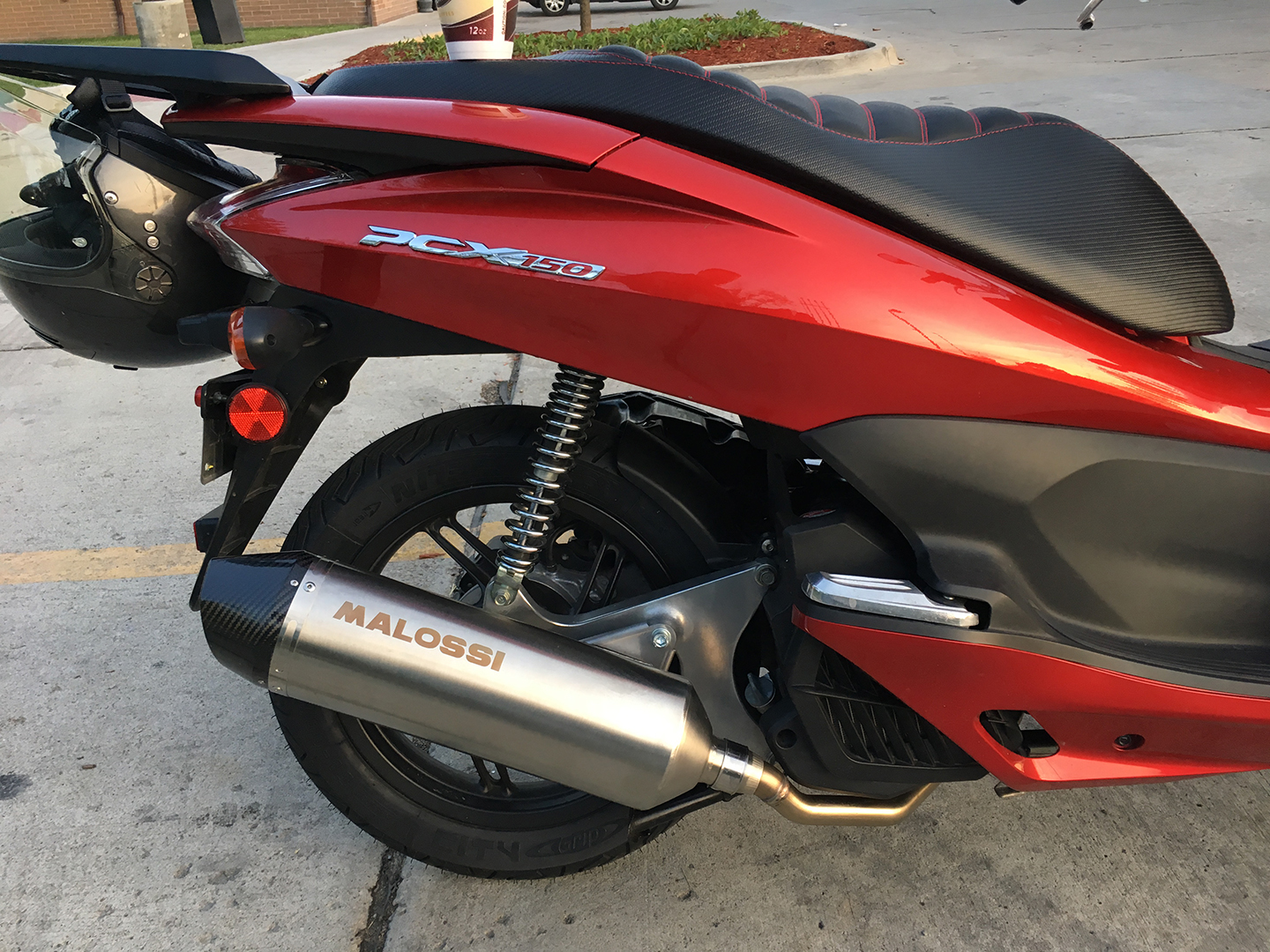 IMG_7769.JPG [ 1.12 MiB | Viewed 412 times ]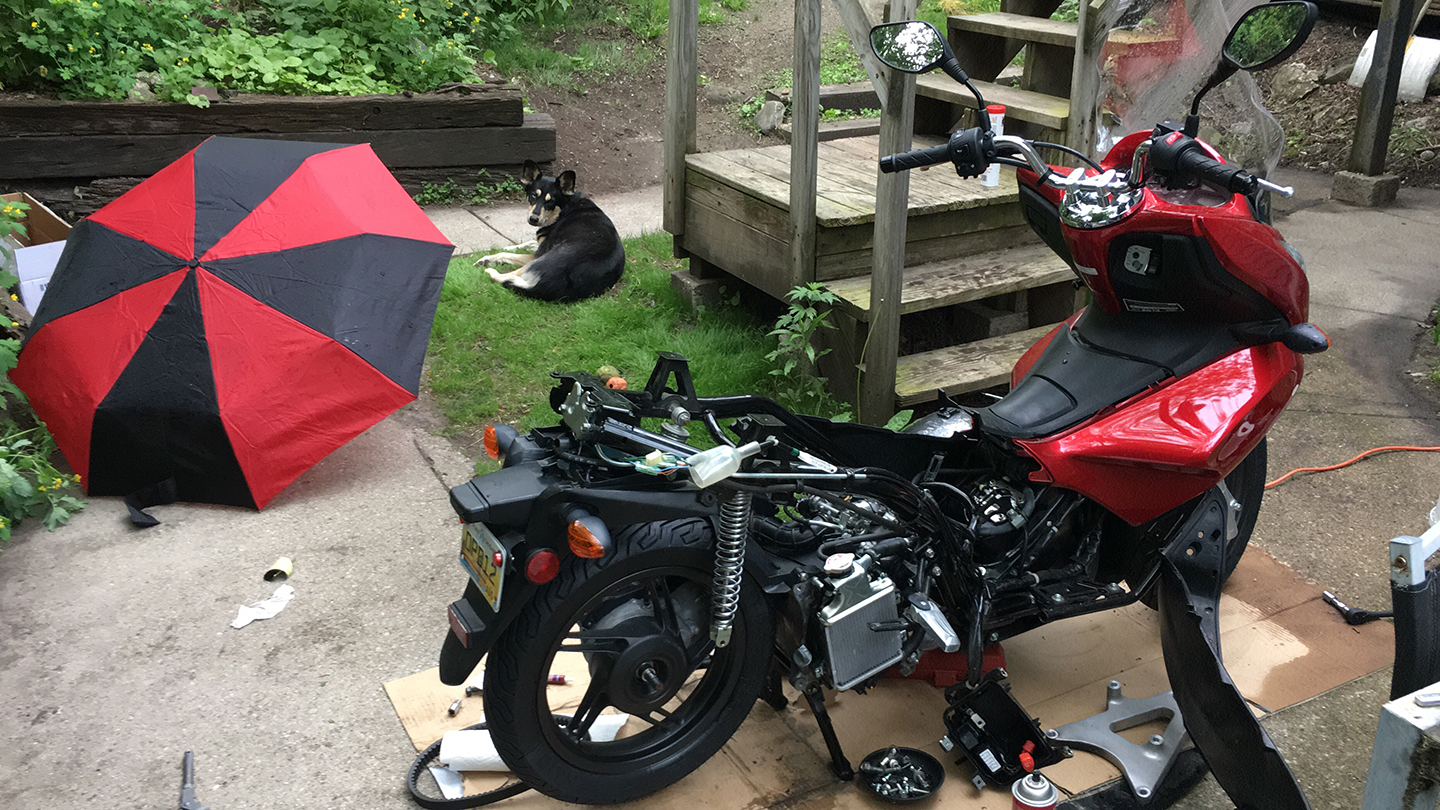 IMG_7754.JPG [ 1.05 MiB | Viewed 412 times ]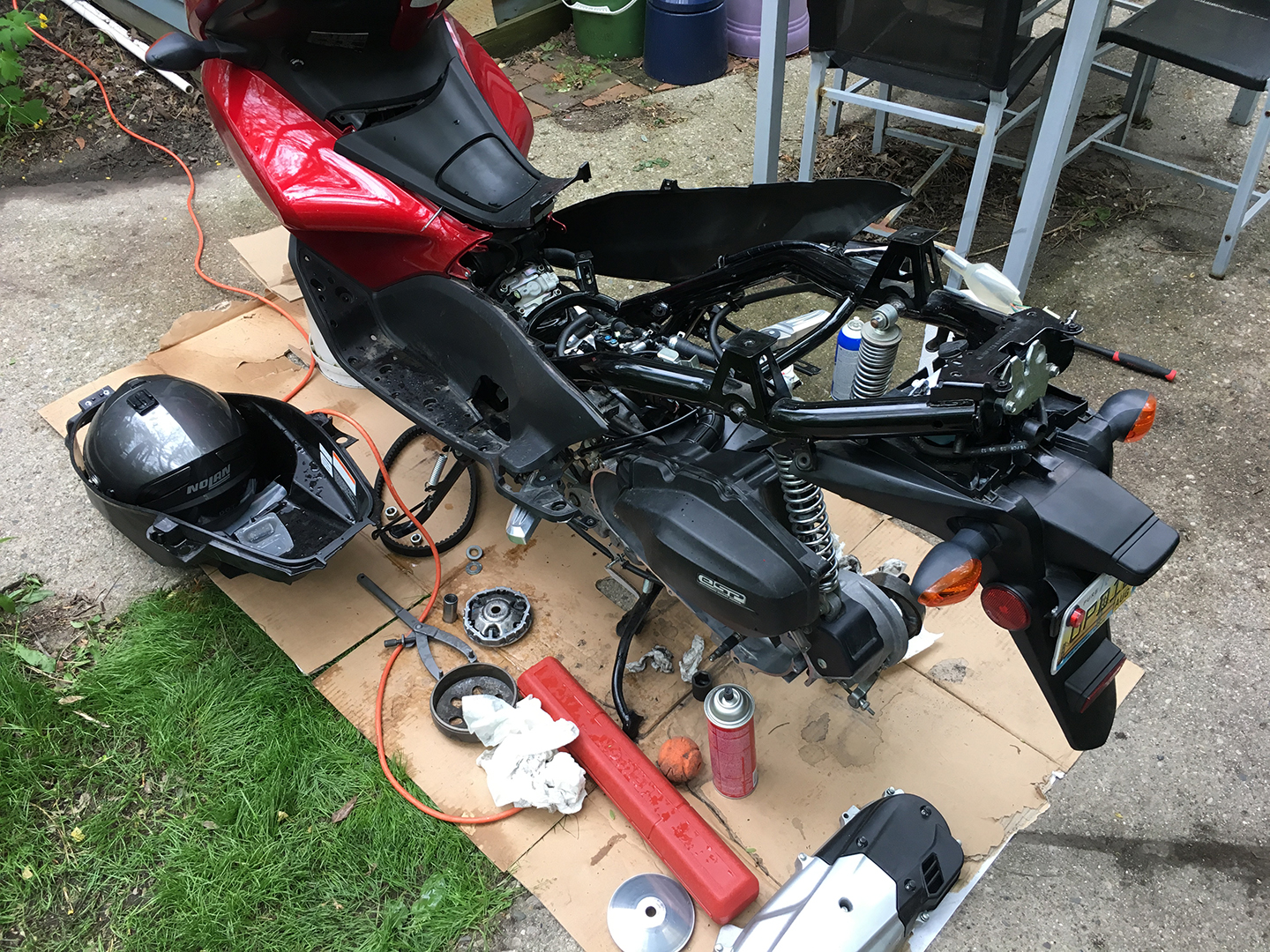 IMG_7752.JPG [ 1.47 MiB | Viewed 412 times ]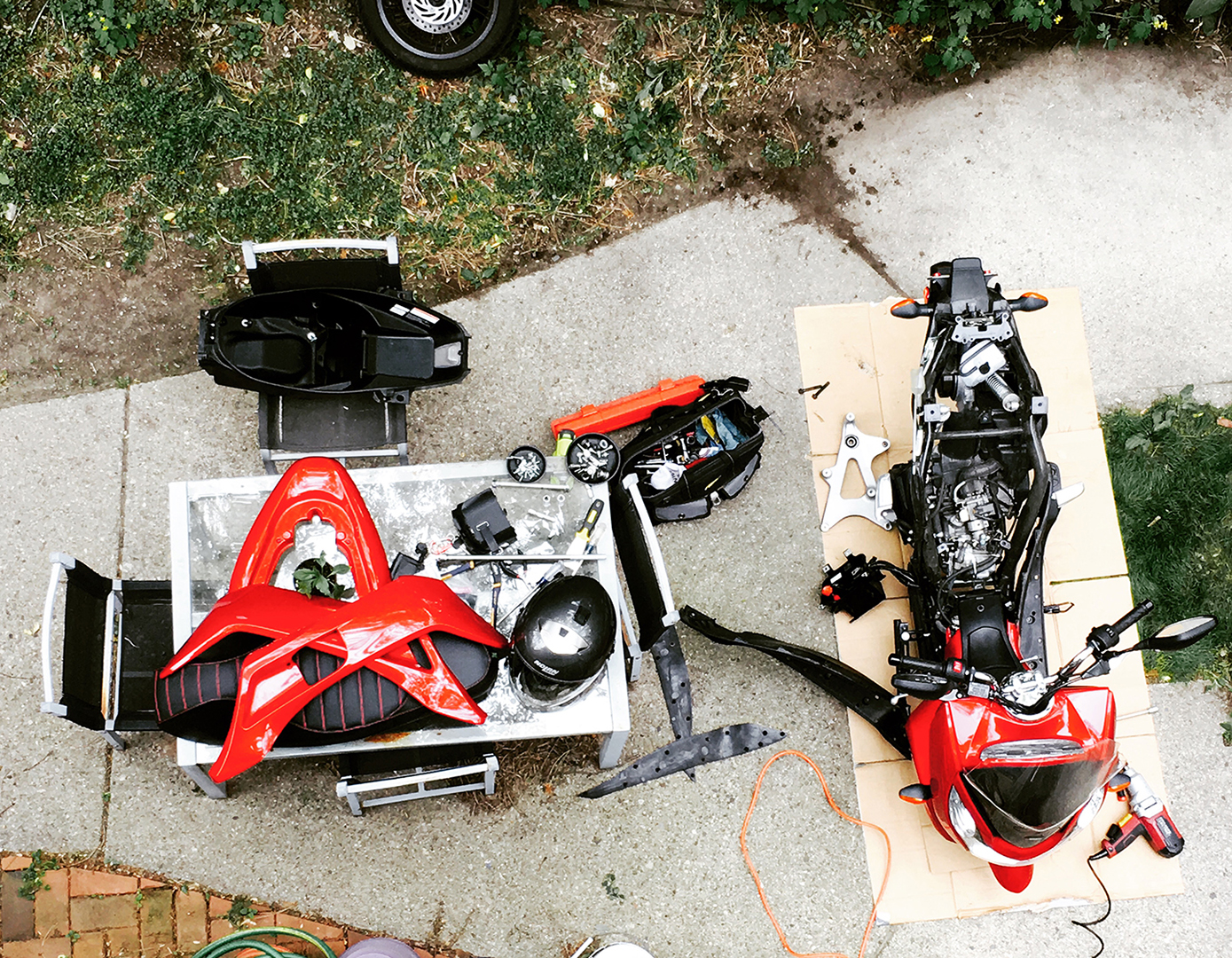 IMG_7751.JPG [ 1.63 MiB | Viewed 412 times ]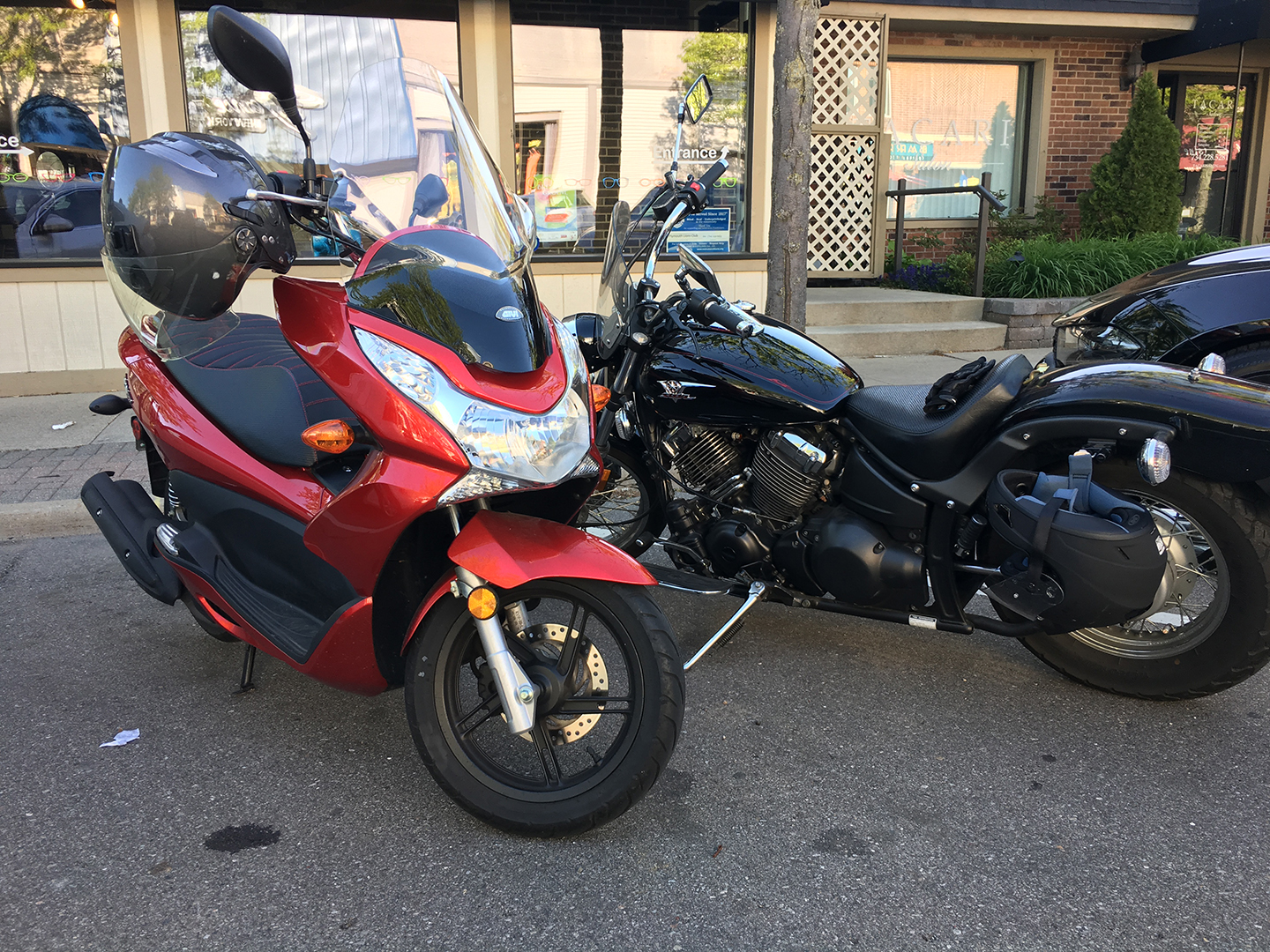 IMG_7693.JPG [ 1.45 MiB | Viewed 412 times ]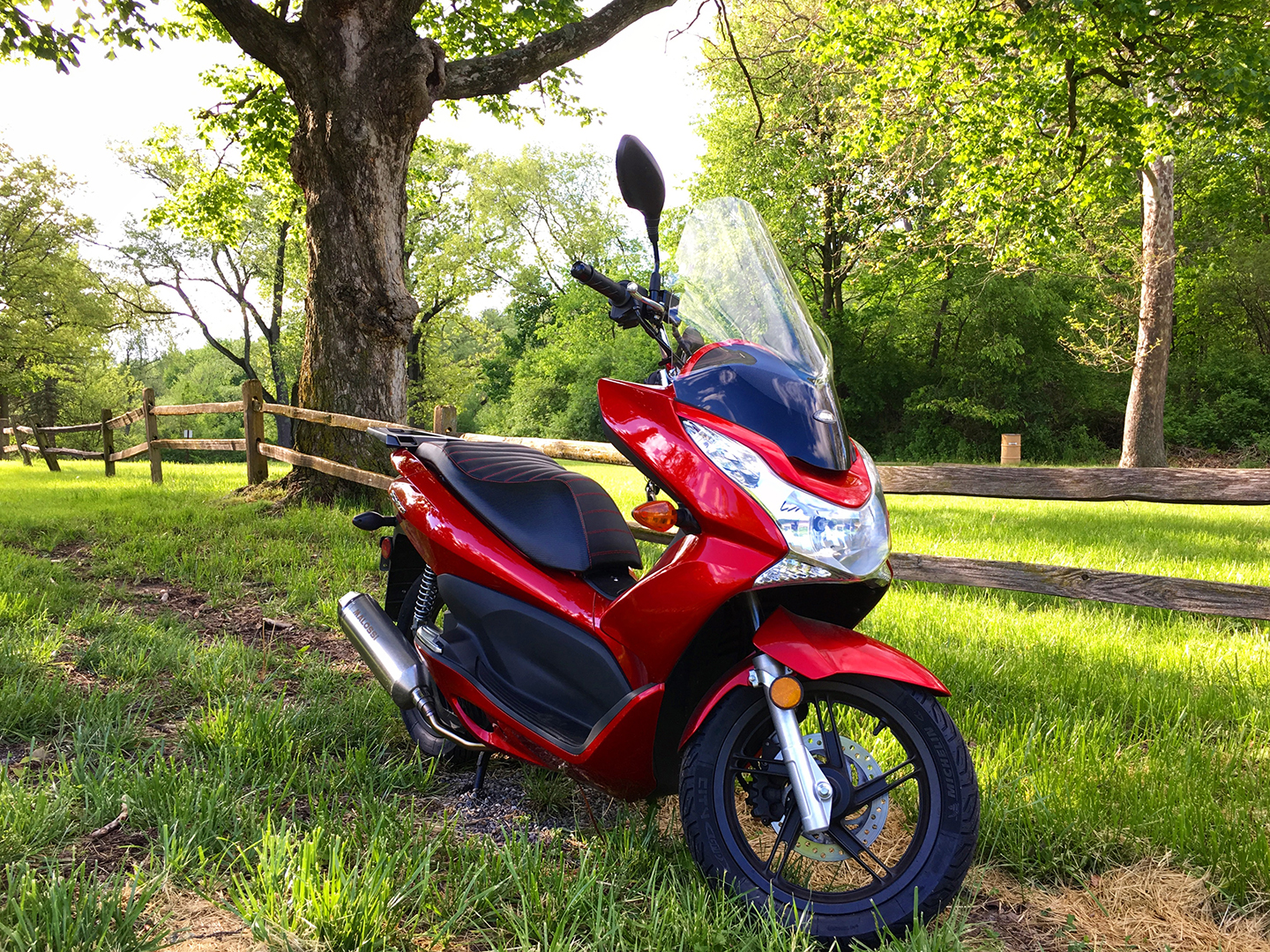 IMG_7799.JPG [ 2.03 MiB | Viewed 412 times ]