Well, She's Not on it but I had to share anywho

I took this photograph of Shania Twain on Feb. 28, 2015 as she aired her "Still the One Live from Vegas" special on television. (Her come-back to singing tour, you could call it).
Its Amazing how we are able to capture fabulous photo's Right off Our TV Screen's. Try it sometime! You can do selfie's too

How about That Custom Bike? She rode through the air and was Lowered down onto the stage. Fabulous entrance, it totally impressed the audience. Me too!
"It's Vegas Baby!"

Attachment: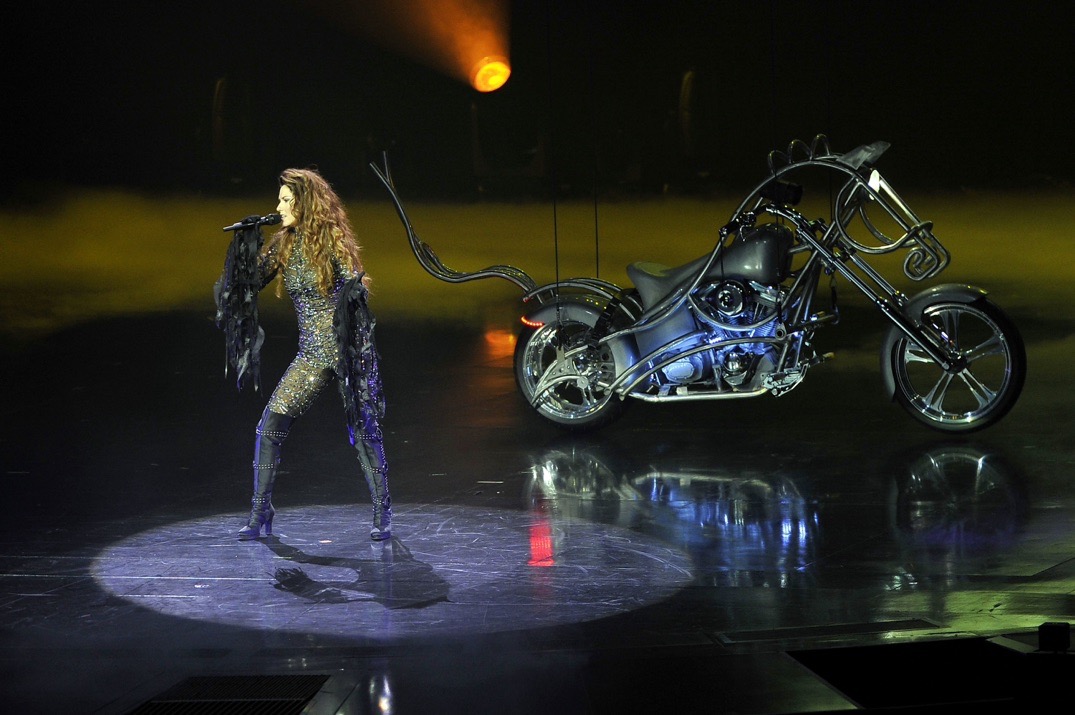 image.jpeg [ 180.9 KiB | Viewed 2984 times ]