Woot! 3 pics from 2yous - Ats the spirit

PCX looks new, and seating divine. Yer Back is back in order, thumbs up! Alls good with the center of the universe. But what I want to know is....Wots in the glass?
homie, you had a picture perfect day screaming with color! Nope not spoiling my view looking at the "tape." Nuff of it around this neck of the woods. Bike looks spanky clean as always

Speaking of this neck, I was stopped by this today...
Attachment: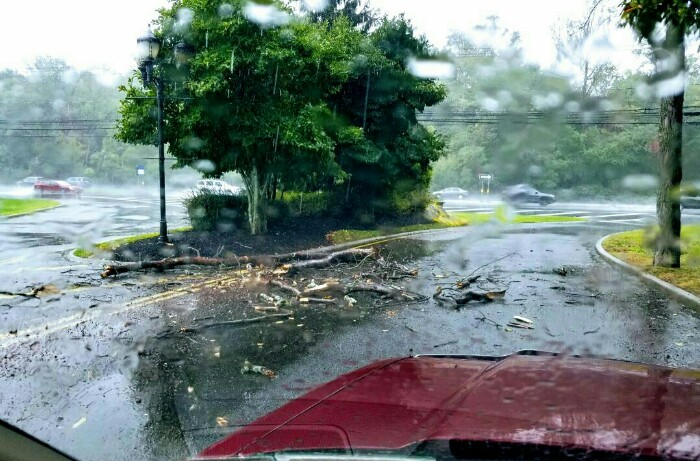 1) 10.9.17 Remnants of Hurricane Nate-700x461.jpg [ 118.41 KiB | Viewed 172 times ]
...the remnants of Hurricane Nate. Those limbs broke loose as I approached the area. Had I been a few seconds ahead of schedule, they would have landed on my truck! Saved again! Thank yee spirits!!! No, not what's in your glass 2yous!
Alls quiet here now. Nate's moved on. Tomorrow's expected to be 81 degrees. Ride