The other day I took a ride to Heckscher Park (I go every fall). I met up with some friends and wanted to take pics of the fall foliage. Slim pickings. This year it appears the leaves are holding off changing color. Instead many are finding their way to the ground

I'll go back again because it'll be worth it when they do (if they do).
A few pics were taken anywho.
Here me wise arse friend thinks I can't get me scoot on center stand and snaps photo's hoping to catch me "fail." Uh, that didn't happen. Bike simply went up as always
Attachment: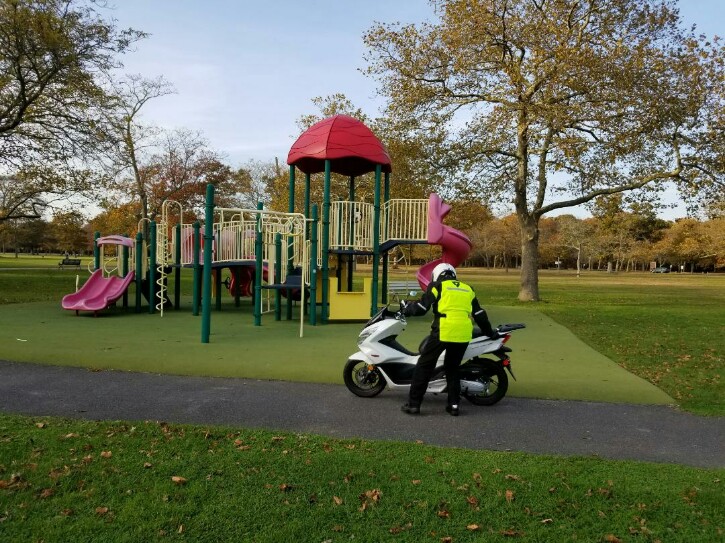 Resized952017110395160936952375-725x543.jpg [ 164.77 KiB | Viewed 128 times ]
I then preceded to climb the ships tower to missile off. "That" was a fail!
Off to the beach (yeah that's inside the park too). Many folks were sitting in their cars hypnotized by the mini-waves rolling onshore until....... I
woke them! Yep rolled right up in front of them. By golly That changed their view

Curtain up! It's "ShowTime!!" Eyes fixed they watched every move I made with WN. I marched around and took a few photos. They must've thought me crazy. Ya think? Oh heck, I had fun. Who cares! Not I
_________________
<<< LOCATION! Year & Color Please enter Yours today!
To enter your location and other: Log in. Click the User Control Panel button (top right of this page). Upon arrival, click Profile in left column. See the questions? Please Complete. Tis Simple. We Thank You Much (o;
"Miles From Nowhere, I Guess I'll Take My Time - to Reach There"
Cat Stevens