Well that interruption was more than I expected. A neighbor wanted my opinion on her garden, tells me she bought bushes similar to mine and then.....one thing led to another. I'll be digging soon. How do we get ourselves into the mix? A simple doorbell ring and it's now a Churchbell (they be loud!)
Anywho, whadda-ya'll think about the mighty steamer train above, did ya ever see a mothership like that!!?? Words from my mouth "nah, never!"
"Holy Smokers!" Yeah so you've wondered where I got that phrase from? Well I didn't know either, but I do NOW! When that stack smokes, it be Smoking! Why I could lie full length inside and just disappear... That! would be a-helluva Magic act

(get up off that roaster WN! and move along).
Let me share another photo with folks that are still watching this channel.
This ones NOT FOR THE SQUEAMISH so heed my warning! If your resistence is weak
squint and peek through your fingers or what have you.
You've been warned.
Tell me fish, whadda think of this as an extraordinary "quick pic?"
Attachment: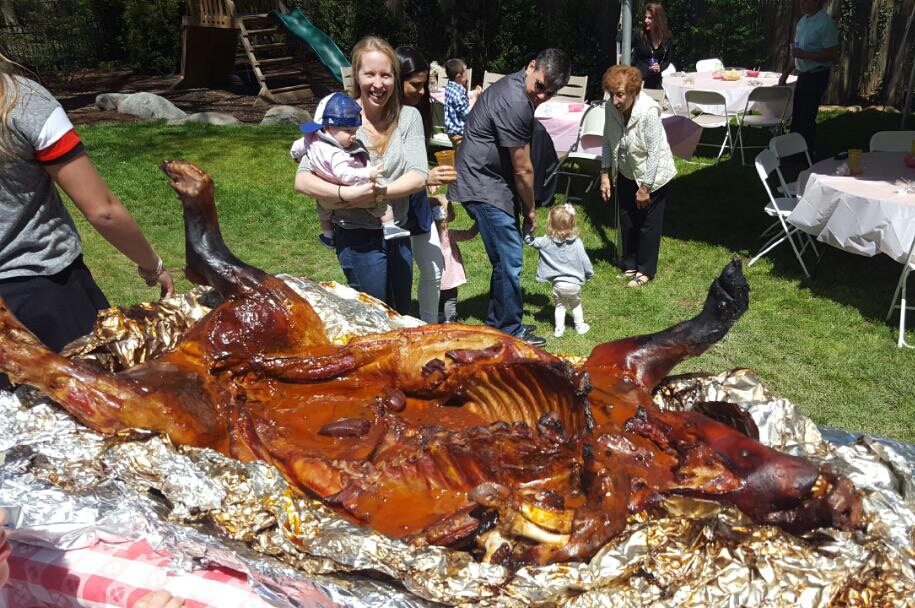 Smoked Whole Pig 5.6.17-1.jpg [ 443.41 KiB | Viewed 708 times ]