To call this is How-To is almost an overkill. So I decided to post it (according to the rules) in the
gallery. If it is truly worthwhile, the moderator is invited to move it to the haven of How-Tos.
I tried several holders for my mobile and all of them were somehow clumsy and a nuisance when not used.
But on longer trips I like my trusty Nokia N8 as navigation system and it works perfectly. Combined
with the 12V-connector in the glove box for the charger it is a good companion for navigation,
entertainment, and communication on the trip.
The complete holder was just plain cheap, because most parts came with the mobile or were waiting to be
used in the kitchentable-drawer.
Attachment:
File comment: A breakdown of the parts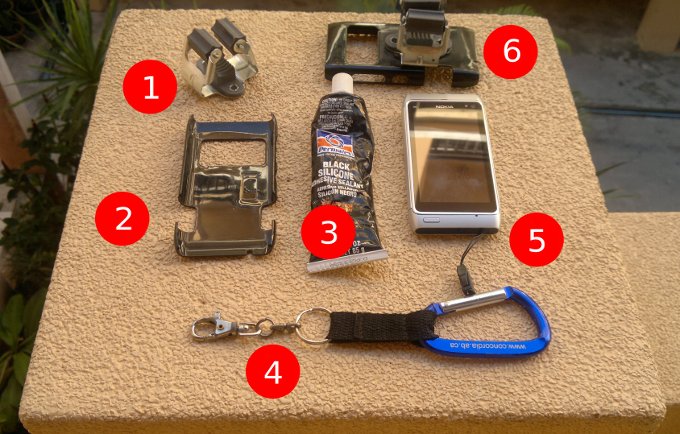 Parts.jpg [ 86.69 KiB | Viewed 3182 times ]
The first picture shows the ingredients:
1 - A broom-holder, the most expensive part, worth about 2 Euro
2 - A protector for the mobile, came free with the N8
3 - Silicone, my favorite glue from the drawer
4 - A small and a big snap hook, cannot remember the price, from the drawer
5 - N8 with a security line attached, from the pocket
6 - the finished holder - ready to use
Attachment:
File comment: The complete holder
Finished-1.jpg [ 60.67 KiB | Viewed 3182 times ]
Attachment:
File comment: Rear-side of the holder
Finished-2.jpg [ 40.54 KiB | Viewed 3182 times ]
To put it together took about 2 minutes, just glue the holder on the rear-side of the protector. If your
phone comes without such a protective clip-on that should be available in any mobile shop.
I had to wait one night for the silicone to bound. It works perfectly, even though I secure the mobile
with the strap/snap hooks, it never dropped down. Even on the not so good roads in Thailand I had no
problems with the setup. The cable of the earphones is long enough, so I can listen to music on the trip,
even internet radio works without problems, and the in-ear phones works wonders against the windy noise
under the helmet.
No big deal, but it makes riding the PCX even more fun!
Attachment:
File comment: Fixed and secured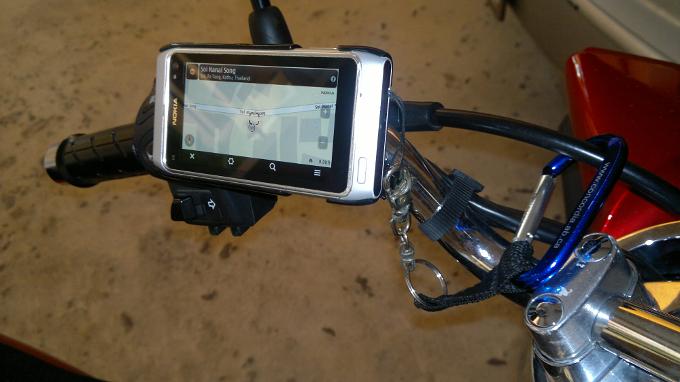 InPlace-1.jpg [ 34.2 KiB | Viewed 3182 times ]
Attachment:
File comment: In place - other view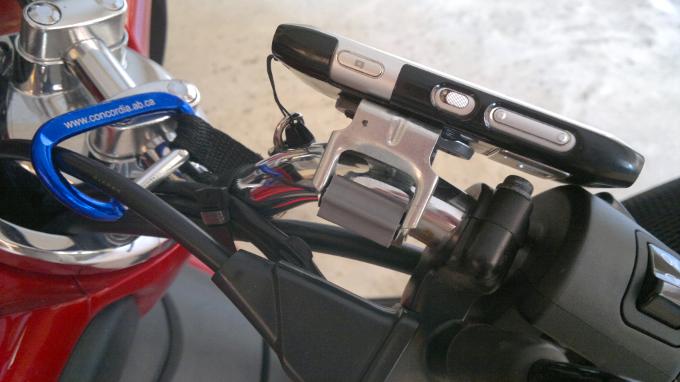 InPlace-2.jpg [ 35.64 KiB | Viewed 3182 times ]