I'm not sure this is worthy as a real how-to, but if it saves someone the fifteen or so minutes it took me, it will be worth it.
You figured out to push the center of the pin in and got the cover off. You have topped up the coolant (or not) and it is time to go back together. This pin looks like this:
Attachment:
PA240007.jpg [ 76.7 KiB | Viewed 214 times ]
To "re-arm" the retaining pin, you need to push the wings back in. To do this, spread the wings apart a bit more, maybe a mm or so, while pushing the wings back into the body of the pin. You need to hold the head of the pin 90 degrees to the wings, or you will be pushing on what you are holding.
Attachment: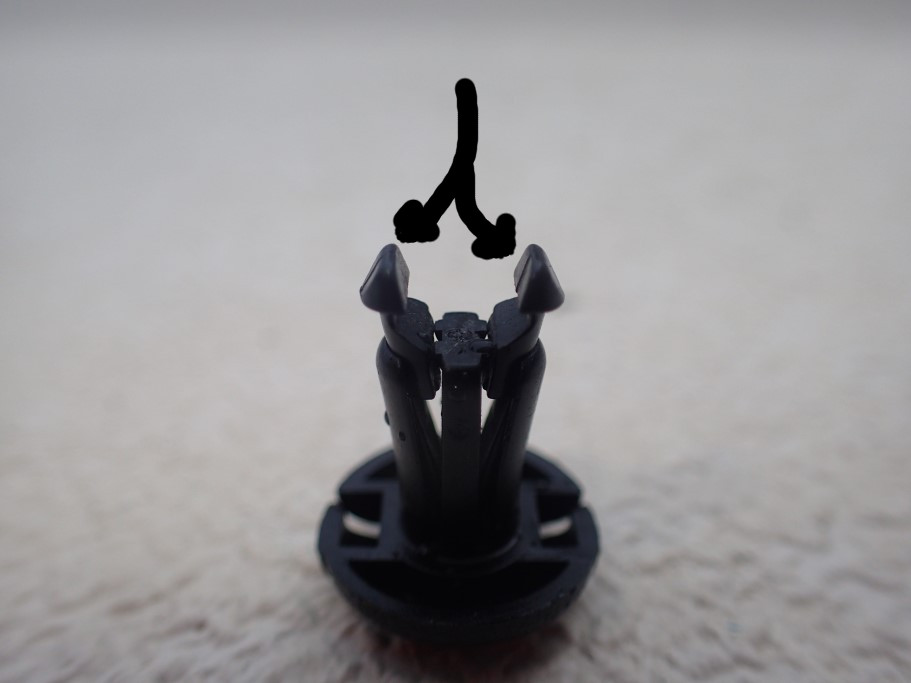 pin spread.jpg [ 48.31 KiB | Viewed 214 times ]
Once the wings go in, you can push them so that the center button of the head is proud of the head. You can now inset the pin and push the center flush, and all is well.
_________________
On my scoot, getting there is WAY more than half the fun!
Please add yourself to the map: https://www.google.com/maps/d/edit?mid=1NlP7xk7KMdJReQnm-iDhldFBdpQ&ll=4.995760578398276%2C0&z=2
but please, don't delete anybody, no matter how badly they deserve deleting