Well its been awhile since i wrote a killer how-to

So here goes nothing.
If your like me and your constantly broke i'll show you how to lower both front and rear of the bike for free granted you already have the tools.
Tool List:
1.) grinder / die grinder or electric angle grinder with cut-off wheel
2.) ratchet and sockets 10mm , 12mm, 14mm and a 19mm
3.) 7/8 open end wrench for the rear shocks
4.) a pick for the snap ring in the front forks
5.) custom 2x4 scooter stand and a floor jack
Here is my simple and very effective center 2x4 stand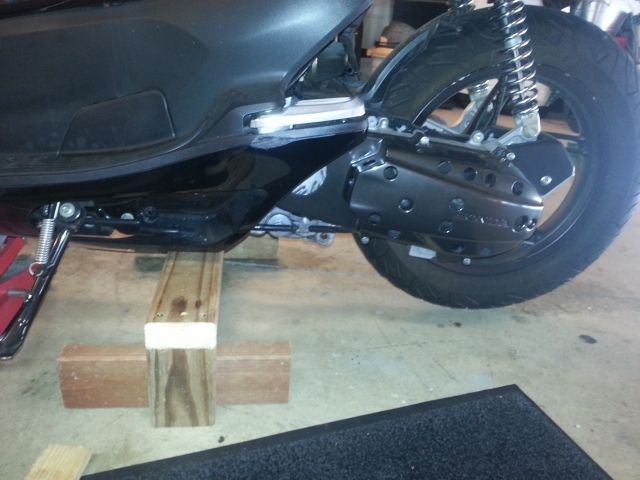 Placed directly under the engine mount feet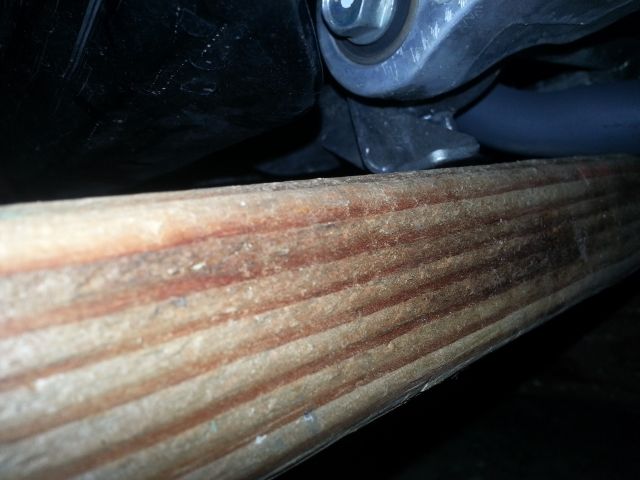 Floor Jack under the front belly of the beast!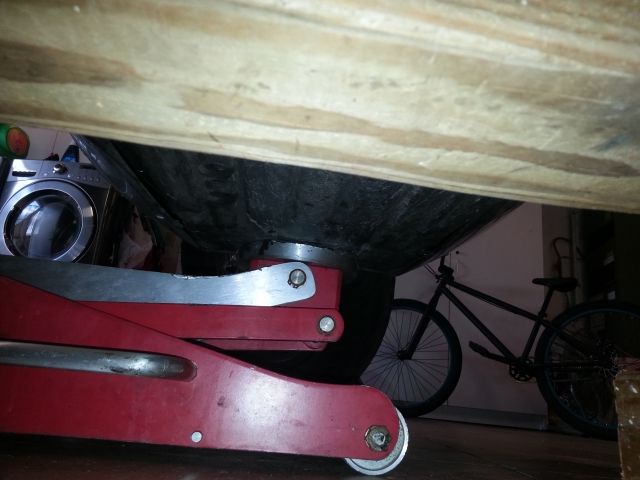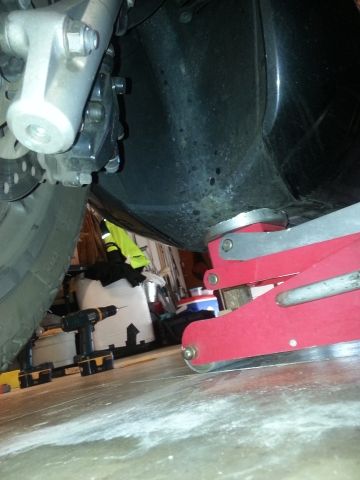 Create this 2x4 stand it will come in hand and it's dirt cheap if not free if you have some old 2x4's around the house. Also this thing is dead on stable and feel super comfortable when the bike is off the ground front or back with this thing...
Anyhow on with it....

The front end dismemberment is pretty straight forward
remove the front wheel and caliper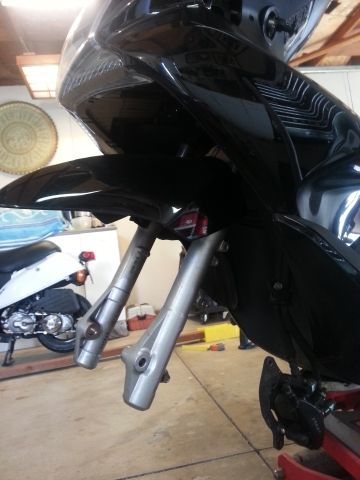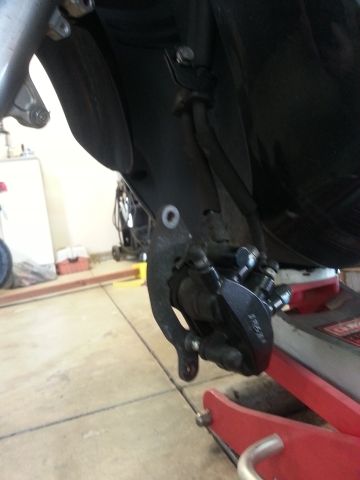 remove 10mm holding on the front fender
remove both 14mm on the triple tree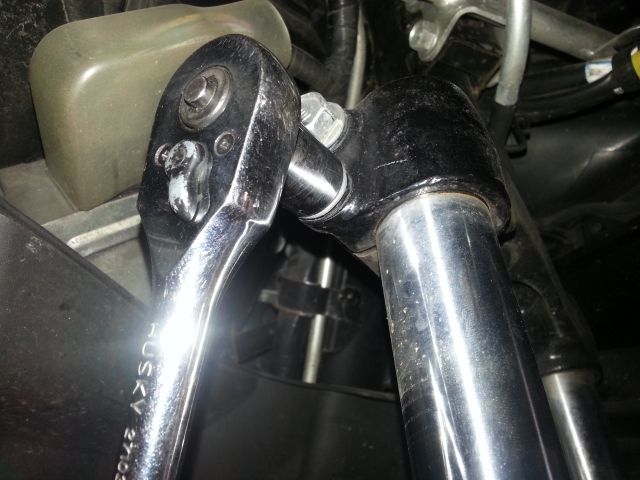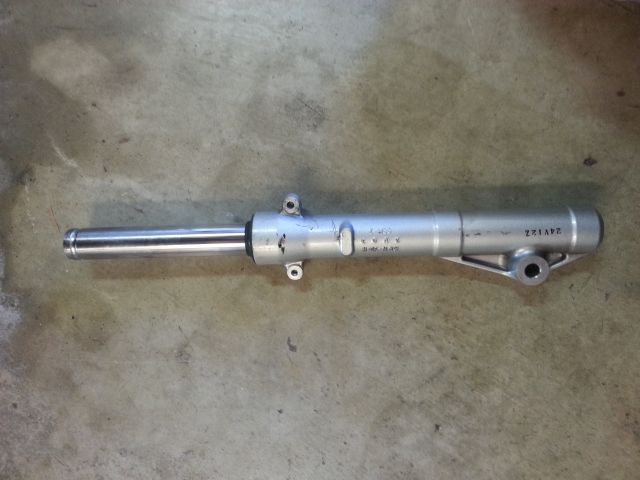 Clamp shock tube into vise and press down on this round plug once you see the snap ring insert some angled picks and pry it out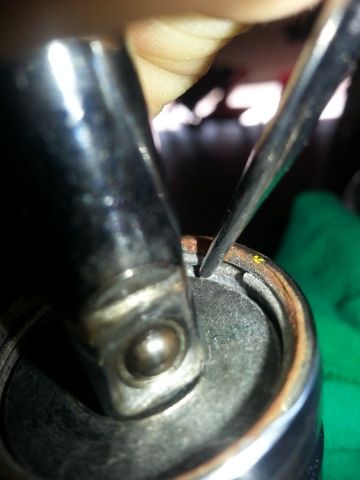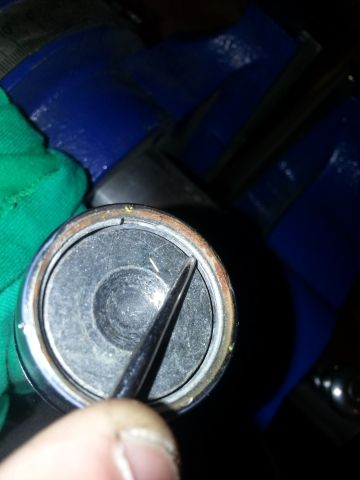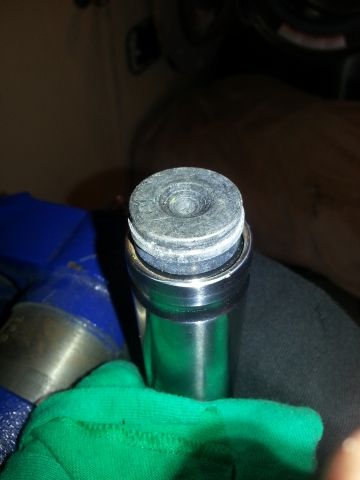 Once you remove the plug, you will have access to pull out the fork spring also you can change out the fluid if you decide to now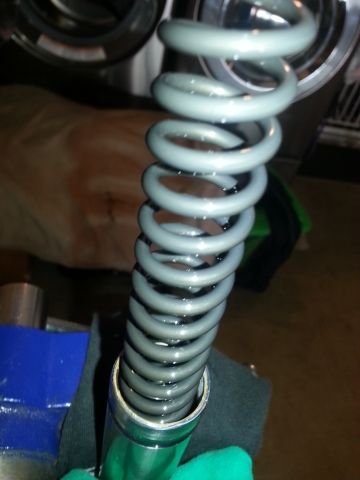 I took a total of 8 coils from the tightly wound coils & then reassembled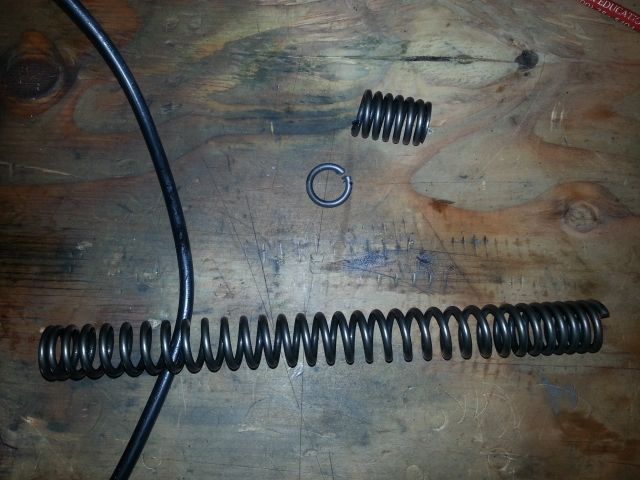 quick picture of the height differences right off the bat, then repeat on the other shock
Front end is now down... Now lets move onto the rear!
Rear Shocks
Remove the bottom 12mm bolt from the lower end of the shock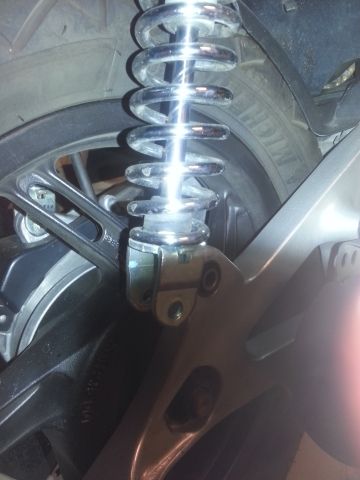 IF we lift up the spring with the hulk strength you'll notice a 7/8 NUT! Slip in your 7/8 wrench and back off the bottom part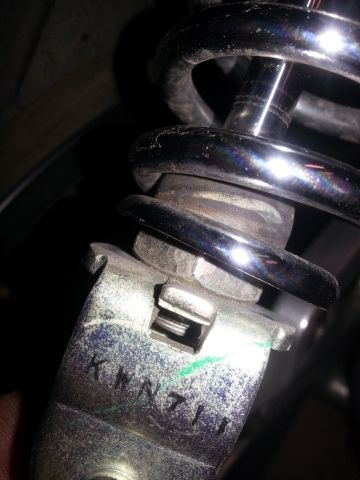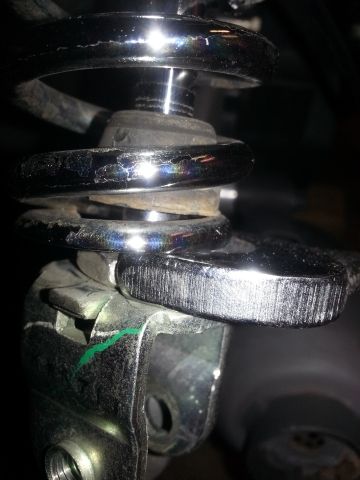 expanded view of everything once apart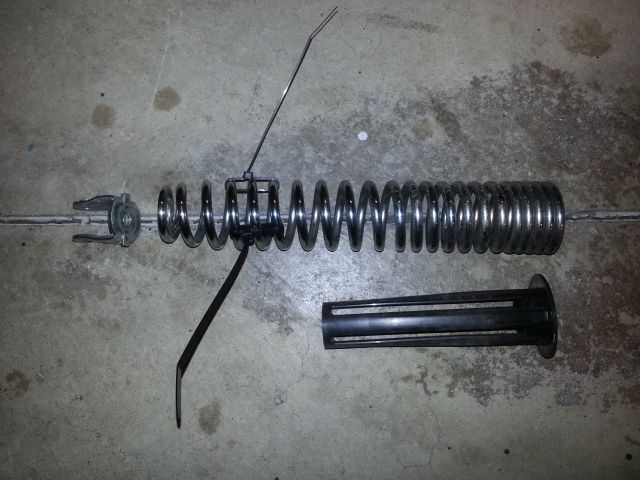 Keeping parallel with the end of the stock spring i counted 6 coils up and removed them. Then reassembled the shock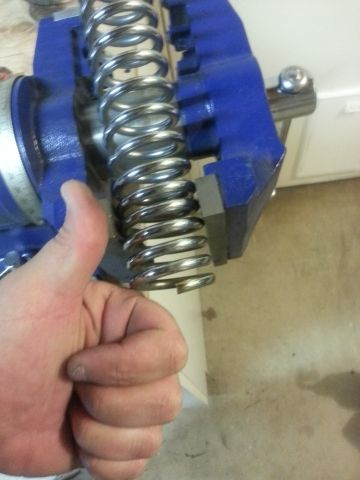 That's pretty much it nothing to difficult i think. Takes about 1 hour for everything.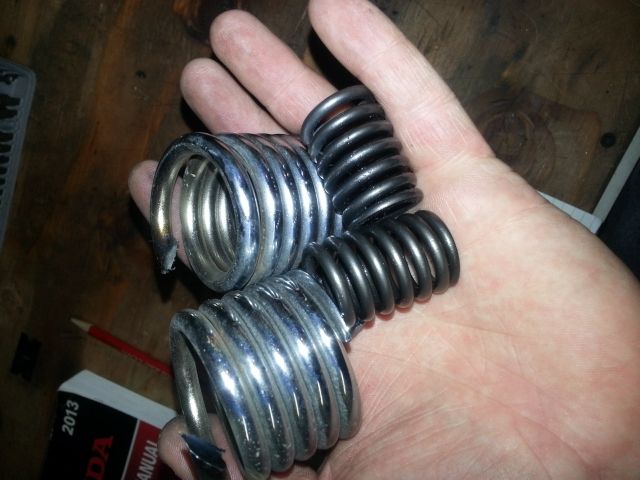 Garage photos of how the bike sits now, sorry no before pics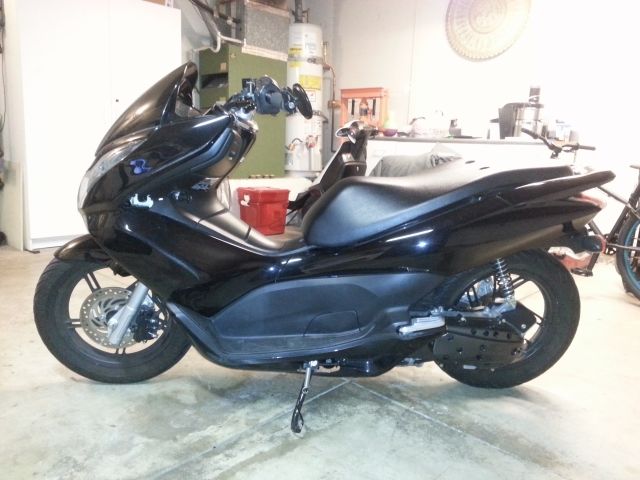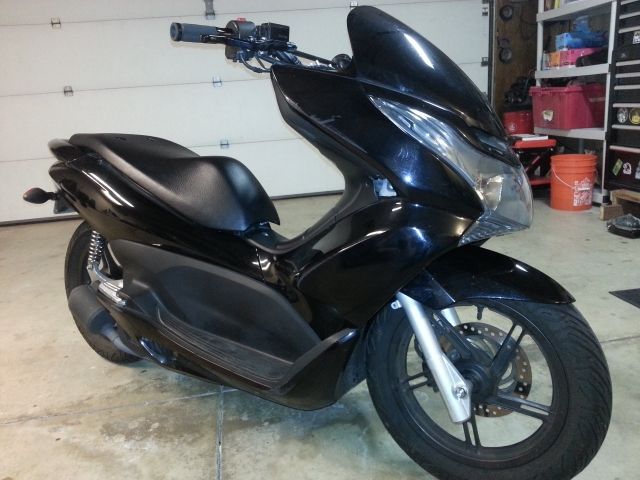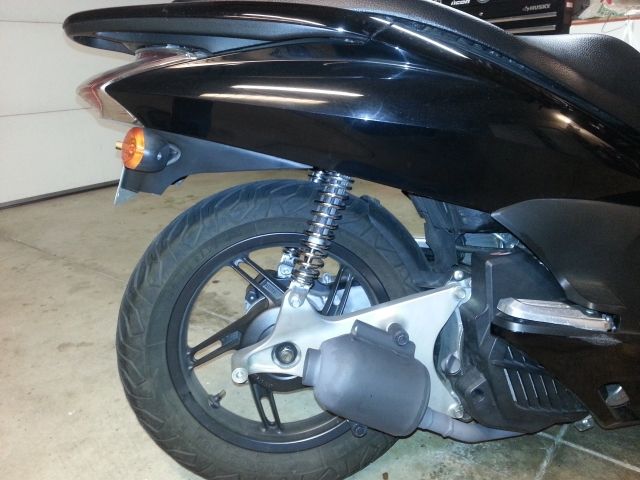 Hope this helps you guys out that don't want to spend a fortune on the fancy stuff. Mind you its low no much suspension rebound, but i couldn't tell you how it compares to the aftermarket stuff. I'm 6'1 and now i'm able to be flat footed at stops with my knees slightly bent. so i love the feeling too!