Okay second round, lets split this BISH open AGAIN! (Facepalm)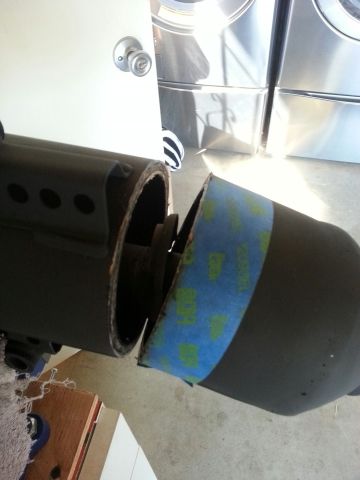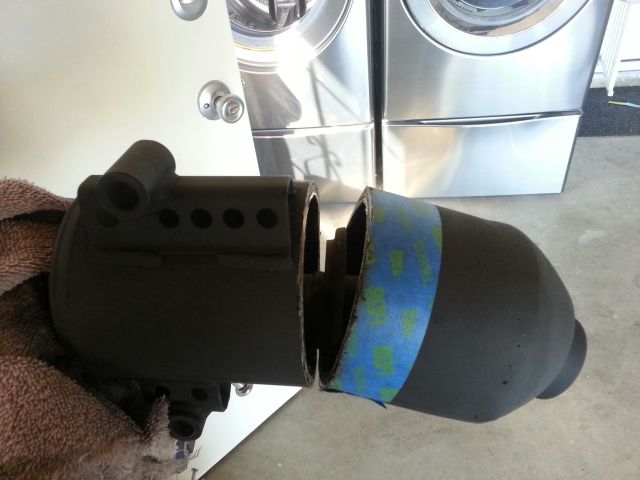 Objective is to remove the main exhaust tube as far into the muffler as possible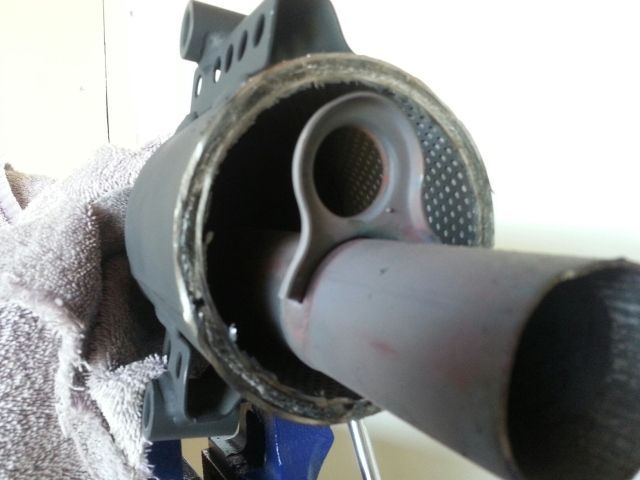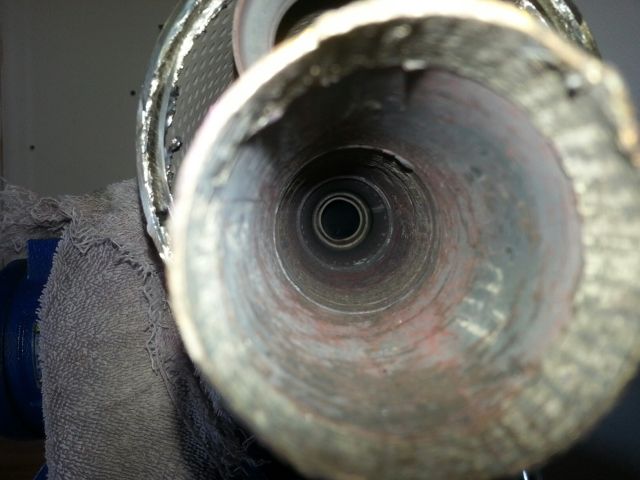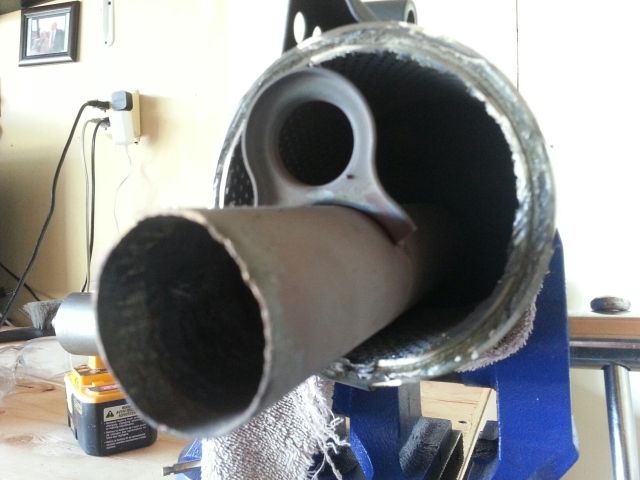 Okay this was the most difficult part trying to figure how to get inside the pipe to cut the pipe as far back as possible. My solution was using a dremel to get things started, tin snips, and time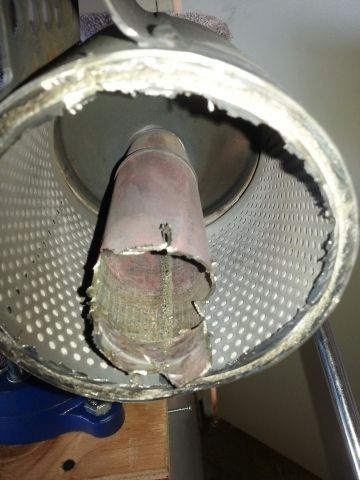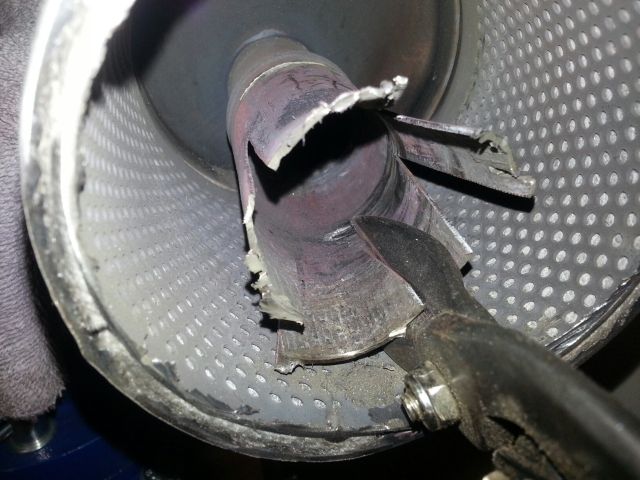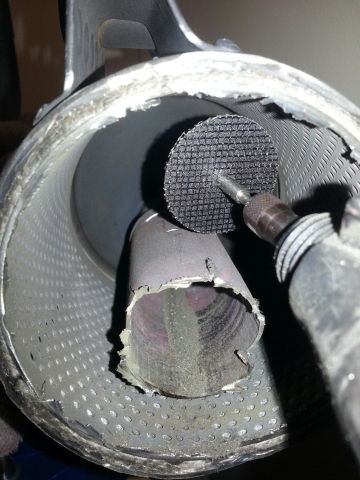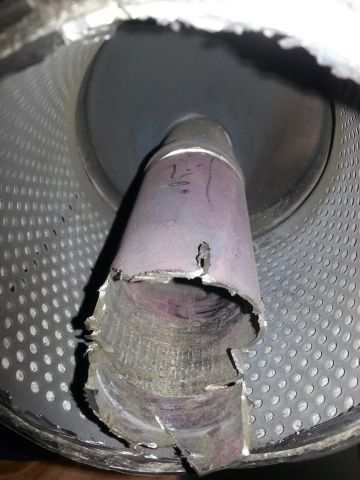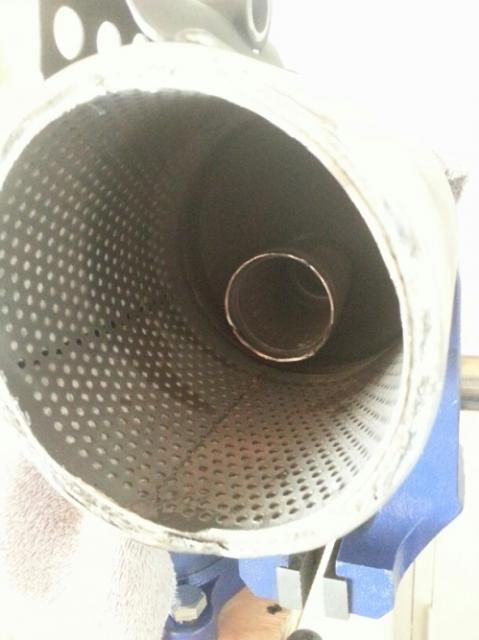 Slight bevel on the can and a clean surface to weld to
Now time to create the baffle. With the left over piece of pipe i used paper to give me a pretty accurate messurement of the OD of the pipe. This way we can slide the baffle over the smaller stub in the muffler.
All marked up... Aprox 5.5 inches from memory Using the paper as a template to transfer into the Preforated Steel Sheet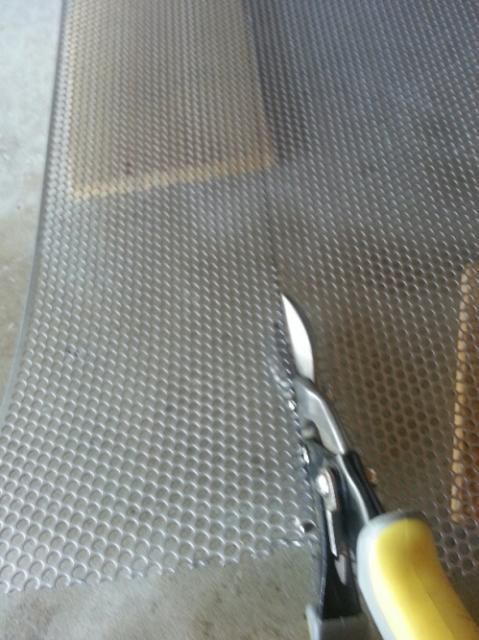 Using the old piece of pipe to help shape the handmade baffle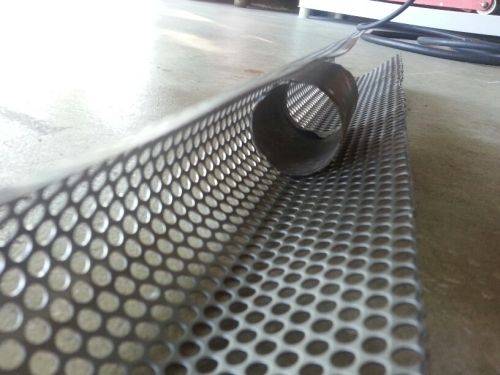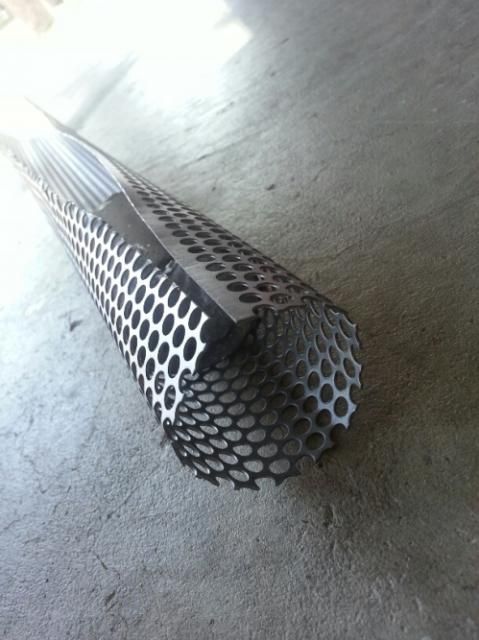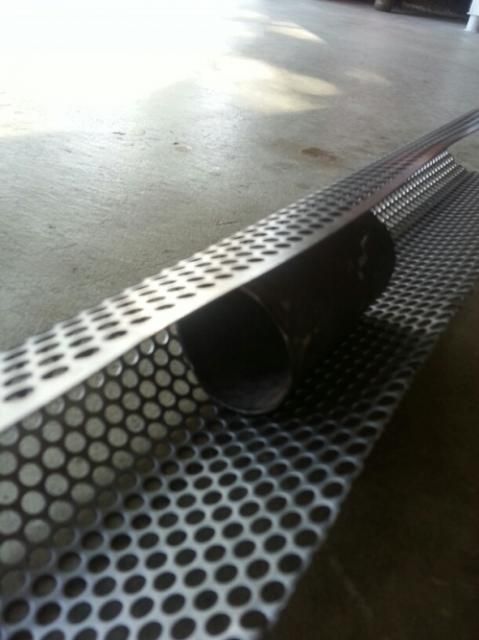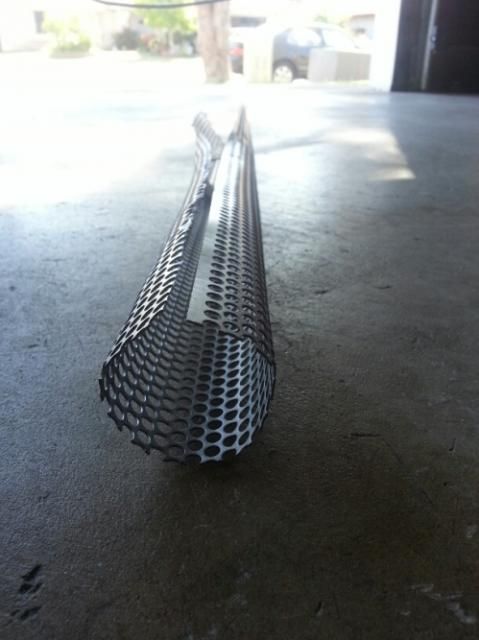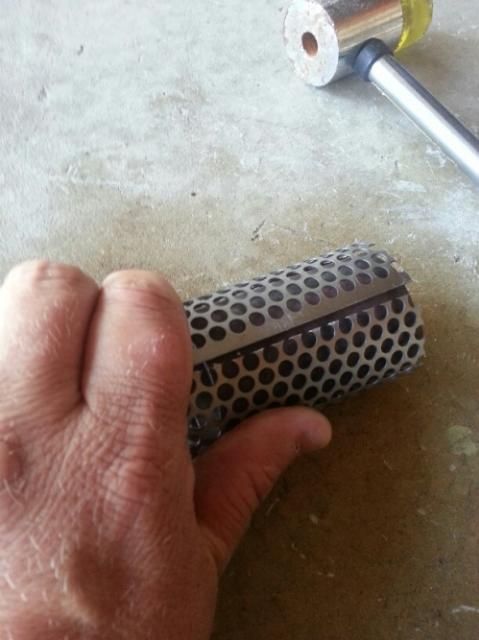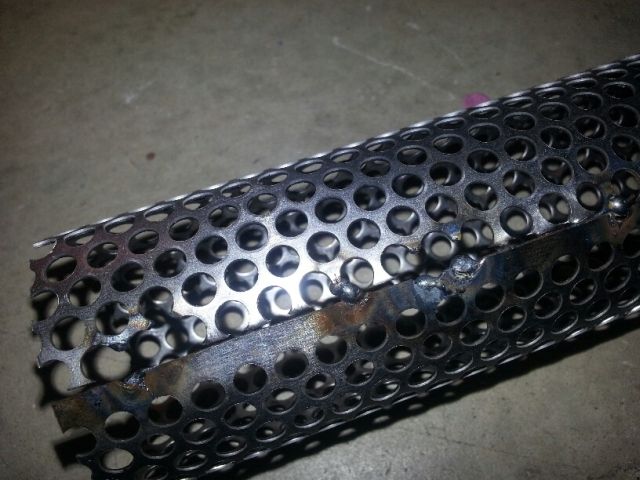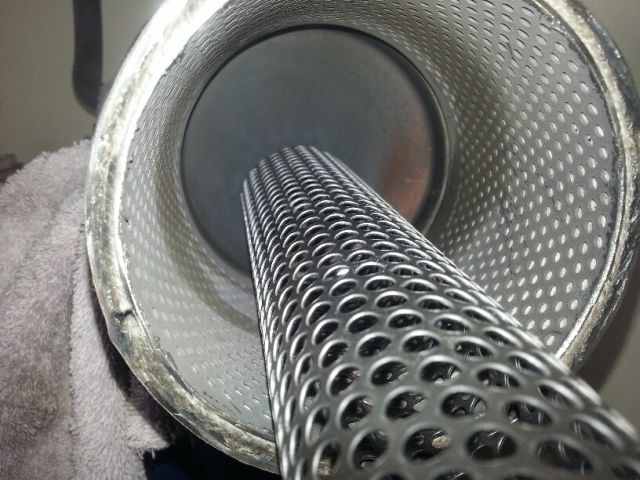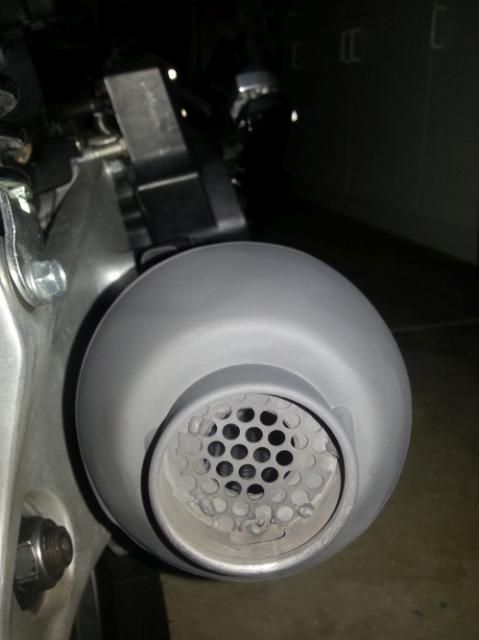 Review:
Basically I didn't stuff the muffler with fiberglass packing, as the muffler is all welded up. But I did add the perforated steel line, and even add it on the exit hole to reduce the chance of sparks. So in the end result going with prototype 2 what do I think of it? It's registering at 86 DB at idle, isn't raspy as it was purely gutted. I've gained some back pressure, and it's tolerable now. Hell this morning on the way to work the CHP passed me and didn't even look at me. So all in all it passed the test!