So what's involved?
We did sort of Hacker's way and removed some unnecessary things like the luggage box because that was what was written in the crappy French Workshop manual. We did not remove other stuff which in retrospect i would have. I had bought a subscription to cyclepedia PCX manual but they don't show panels of the led version even though they claim it's for 2017 pcx 150 as well? WTF?
- Remove saddle.
- Remove front cover panels ( you could leave them partially attached as we did but I depends how you support your bike): windshield, meter panel front the two side panels
- Remove Inner cover: plastic cover around glove box, then its sister part on the right, then inner cover itself
- Remove handlebar, you can leave it with all attached if you accept that you might need to Bleed the brakes (the two pistons from right lever), the CBS master cylinder will not be affected)
- Now remove post handler under steering stem making sure not to lose the spacers
- Detach brake caliper.
- Secure you scooter and remove front wheel with forks in one go.
Whoah….You haven't even started yet!
When you reach this stage of the image below you almost ready to begin, just take away the bolt and remove the post.
Attachment:
post.jpg [ 232.04 KiB | Viewed 117 times ]
The petrol lid cable is a real PITA to get off
Attachment: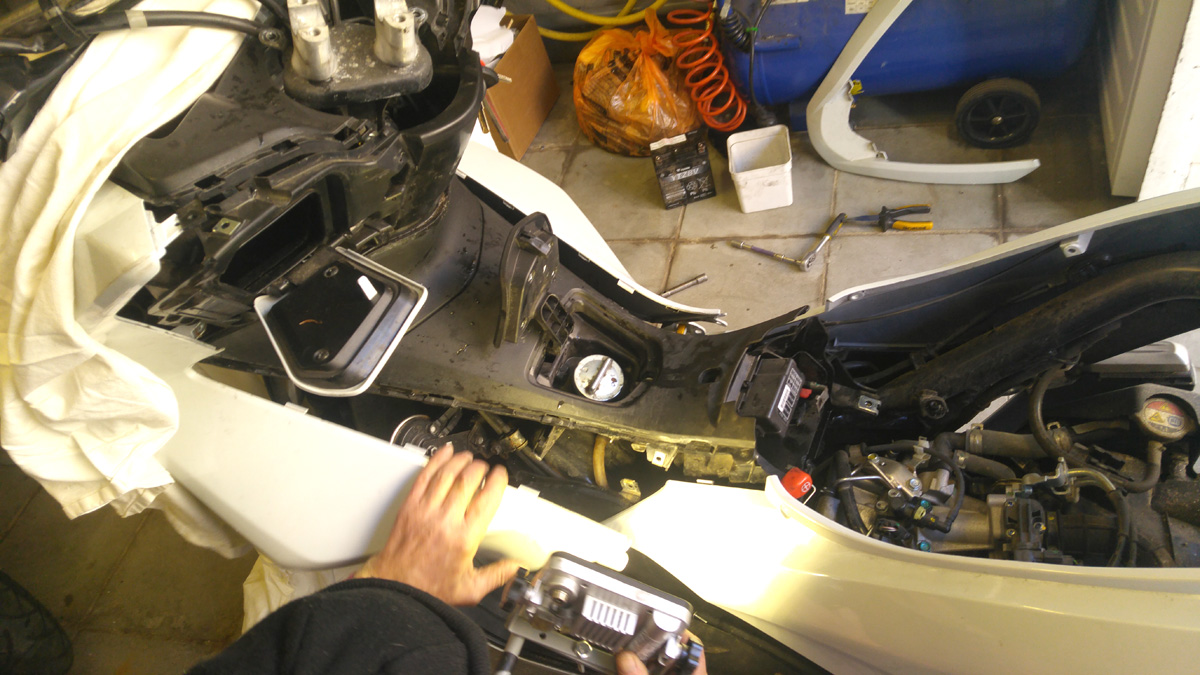 20180210_133801.jpg [ 303.77 KiB | Viewed 117 times ]