That's a Great find and price Glen!

A competitor for sure. Please report back on its' quality and functionality.
Really, what would we all do without Amazon?
(perhaps lose a bit of weight cause we'd have to get off our plump arses to shop?

Uhh, yeah!)
Anywho, how's about a pair of these grip locks? Advantage: I can make and set up a fresh pair anytime should a pair breakdown or get nicked

To market or not to market...This is the question.
Will my deterrent reel in the thieves or scare them away? Think about it. See....not so easy to answer

Attachment: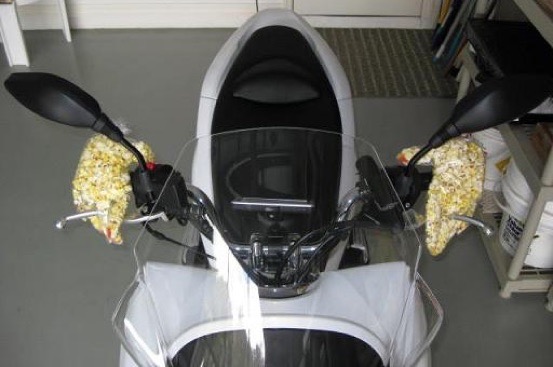 image.jpeg [ 58.12 KiB | Viewed 684 times ]
Seriously, I too have the grip lock and like it. Here it is on my 2015. (Self made grip locks on 2011 above