---
I've installed those Acerbis hand guards of which you speak! The heated grips alone weren't cutting it, during my winter commute - I had scorched palms from the grips and frozen fingers and thumb. I'm glad to report that the grips have solved that problem nicely and they don't even look as bad on the scooter as I was expecting them to. All in all, they're quite discreet. I did have to take the bar-end weights off to fit them, but actually, since the Forza doesn't really put a lot of vibes through the bars, and the hand guards themselves weigh a little bit (albeit less than the bar-end weights) I think on balance, I can live without the weights. I had to put a few big washers as spacers on the throttle twist end to make sure the guards were clear of the grip and it could spring back to idle position, unhindered, but that's it.

With regards to fouling the windshield, I have the high Honda windshield and having now played around with the height of the guards for optimum windblast protection of my fingers, I do find that at full lock, they bump the screen - however, as the guards are all plastic/polycarbonate, there is a fair amount of flex in them. Because of this, and the fact that the only time I'm ever putting the bars at full lock is to turn the scooter around 180 degrees in my driveway (while not riding it), it really isn't a problem. It certainly won't be a safety issue when riding.



Attachments:
File comment: I thought I'd go for matching white - it's not a great colour match, in fact. The white of the hand guards is cooler than that of the Forza.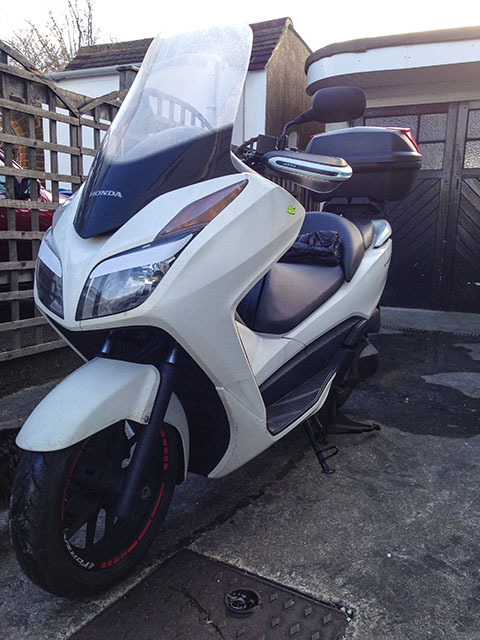 IMG_4729_small.jpg [ 105.03 KiB | Viewed 2052 times ]
File comment: quite discreet, I thought.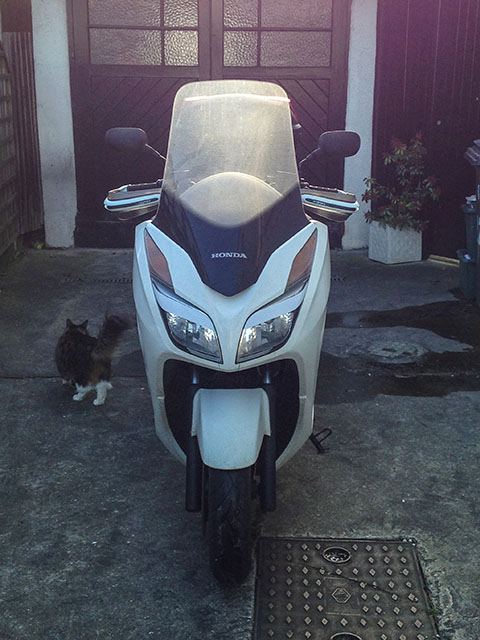 IMG_4730_small.jpg [ 96.69 KiB | Viewed 2052 times ]
File comment: the guards do bump the screen at full lock - but when do you actually acheive full lock while riding?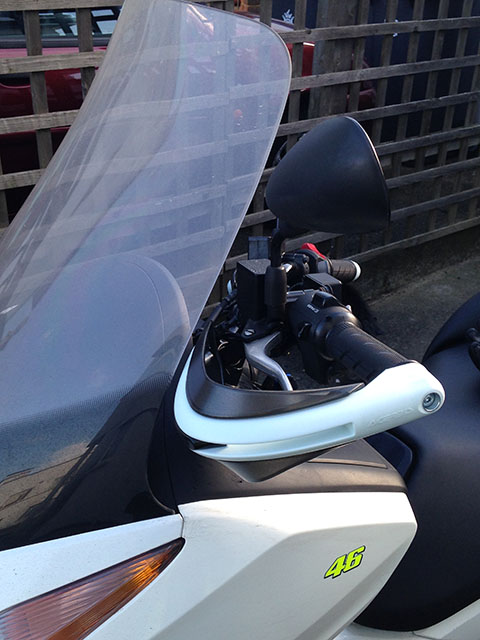 IMG_4732_small.jpg [ 85.01 KiB | Viewed 2052 times ]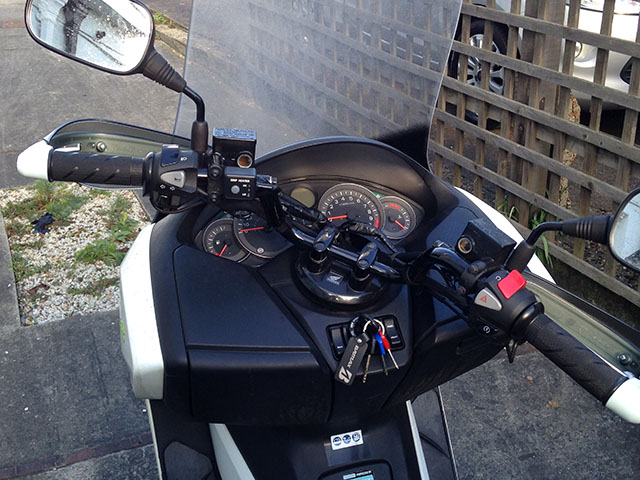 IMG_4733_small.jpg [ 118.24 KiB | Viewed 2052 times ]