Well, I don't have a friend who is a machinist, and I couldn't find handlebar end weights of the size that I want, so bought some made for Vespas taht are 1kg each and much longer, but are flat on the inside and too large in diameter. Rather than replace the stock handlebar end weights, I stacked them on top and glued them in place with silicone caulk. I had to use M6-1.00 x 80mm stainless bolts to hold them in place. Here's a picture:
Attachment: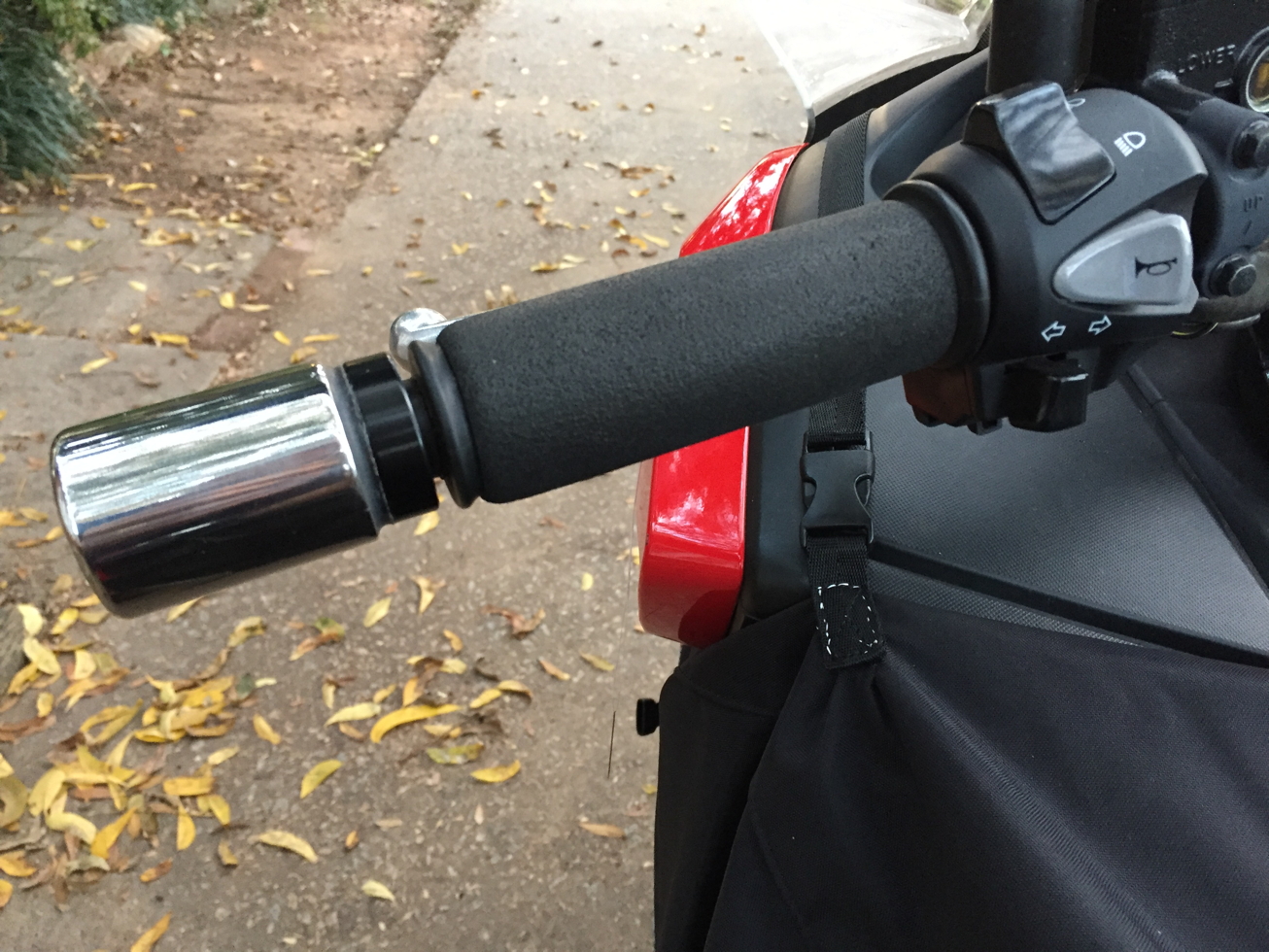 IMG_1695.JPG [ 933.2 KiB | Viewed 269 times ]
I'll post more once I get the M6-1.00 100mm bolts I need to mount the muffs onto the modified handlebar ends.
Michael