To gain more leg room and more sitting height I visited Tijger Leathers (The Netherlands)
First stage is the removal of the back support to gain 3cm more depth and they added 2cm firm high quality foam on the front seat, they also padded the place with foam parts where normally the back support was mounted to smooth things out, then they fixt the original upholstery with an extra piece so the seat is waterproof again and ready for some testing time.
First impression is that it feels like I have much better shocks mounted, normally when you hit a threshold or whatever your butt hits the plastic seat frame resulting in a shock in your back

the better/firmer foam really works on that area, also the leg room is clearly improved

Next appointment is on 1 September and then they will put an extra 2cm layer foam on the front seat and make the back of the front more rounded, and of course I get a new upholstery for the whole seat.
Original,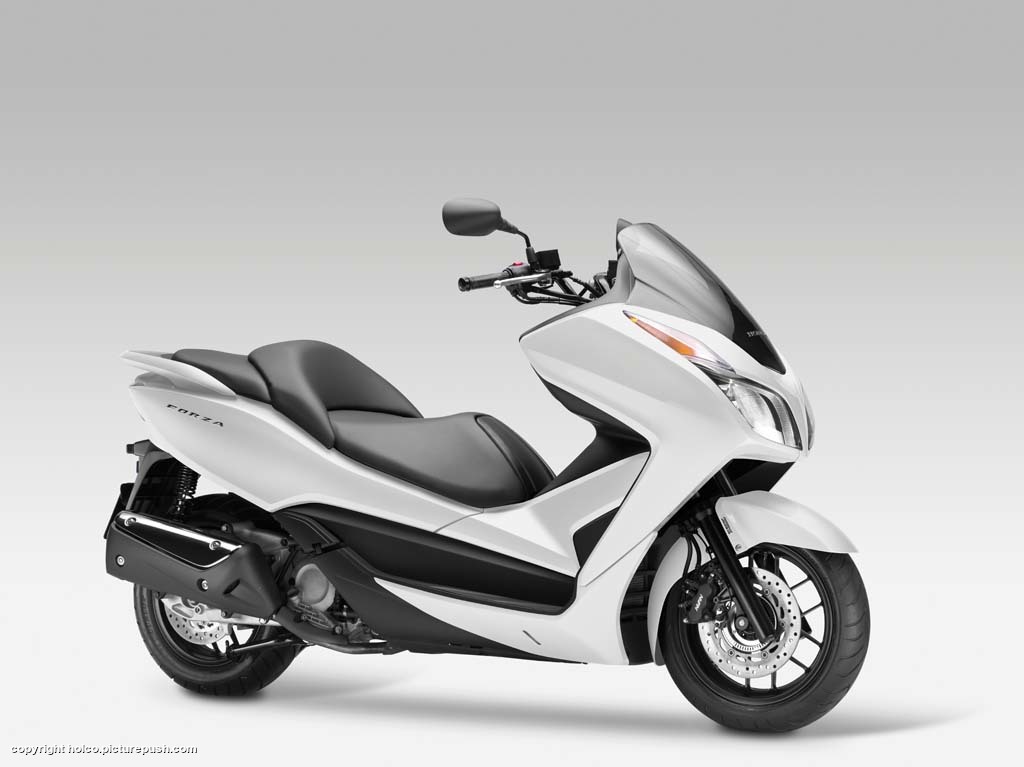 Without the back support,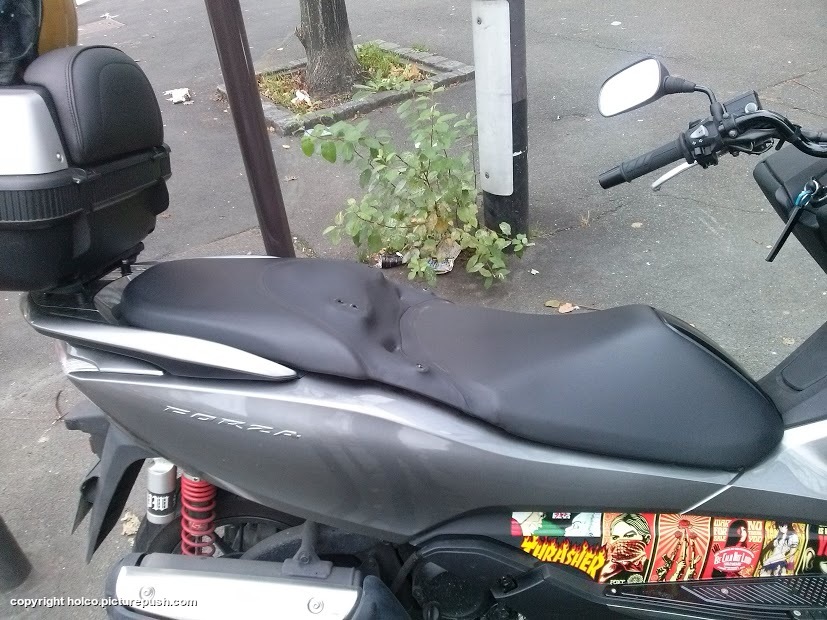 Test fase whit the temporary upholstery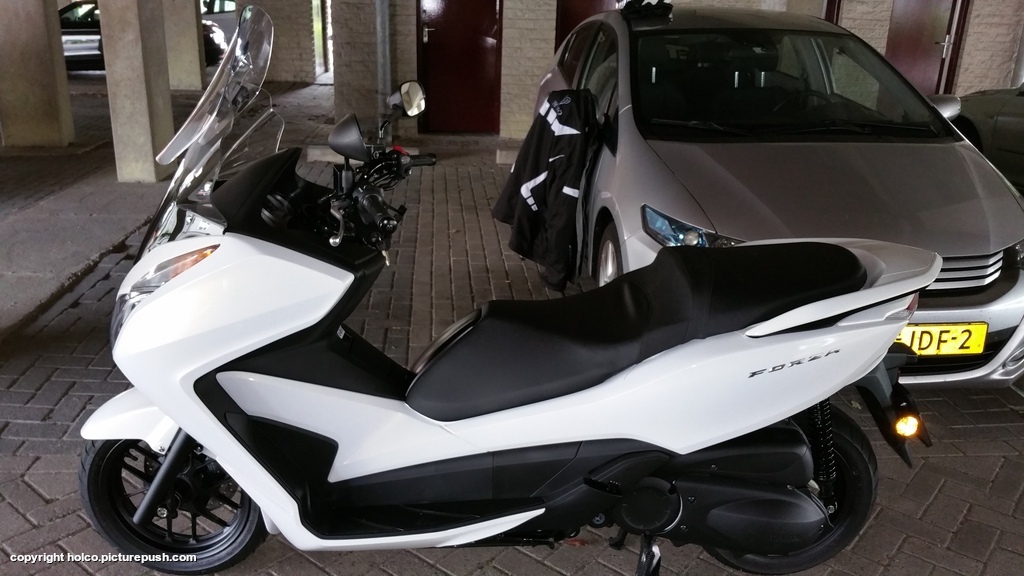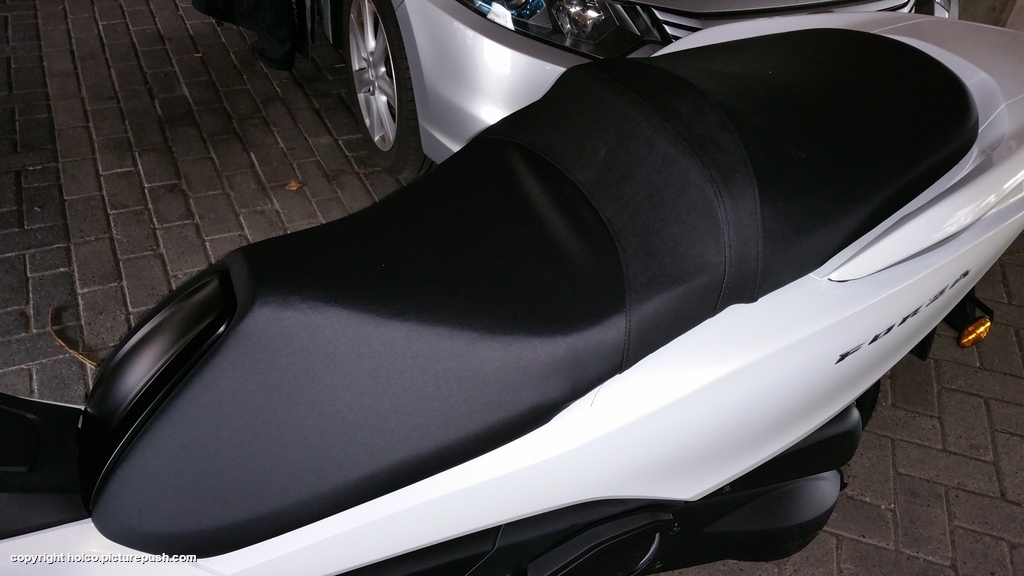 Example of the seat from a English Forza owner that got me thinking, (thanks Peter

http://maxi-scoots.com/scoot/index.php?topic=6727.0
)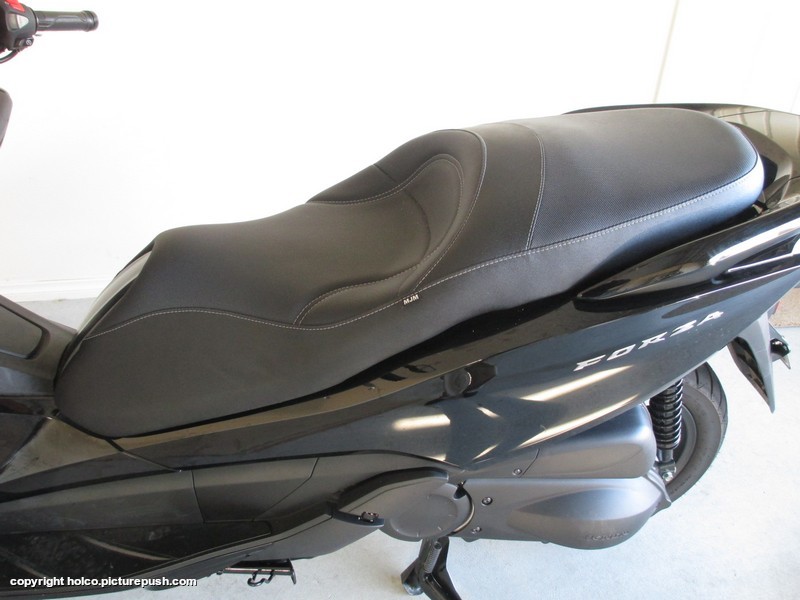 Example of what I want but with white fringes,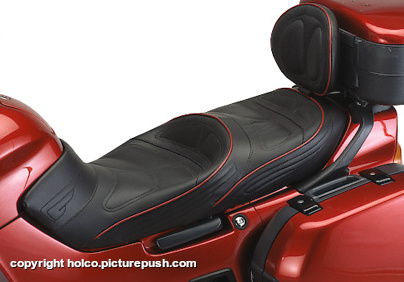 to be continued.
_________________
May the Forza be with you!!