Attachment: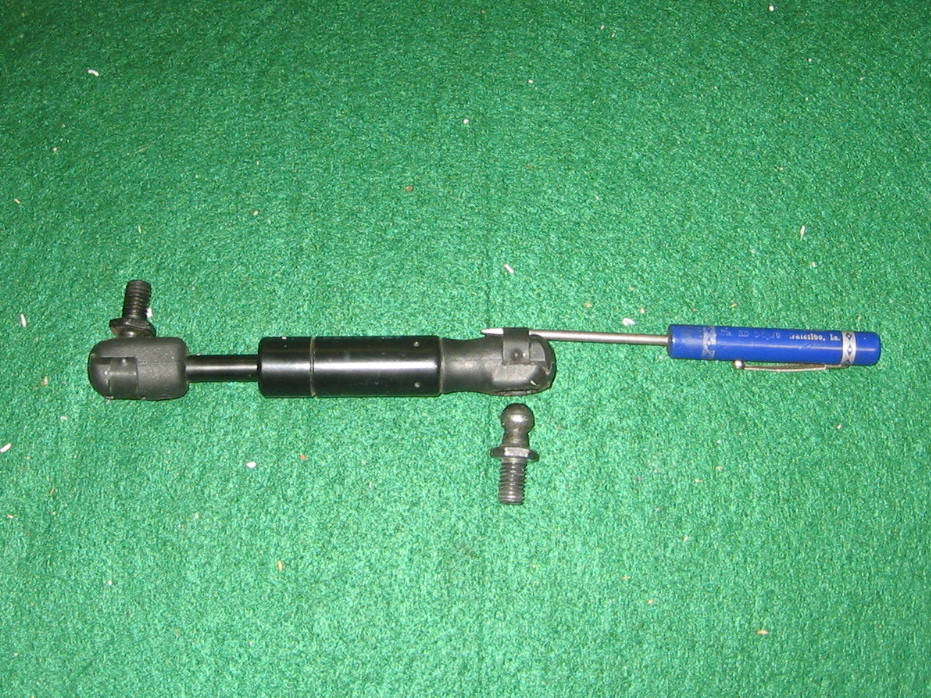 IMG_1014.JPG [ 331.92 KiB | Viewed 666 times ]
The seat on my 2014 Forza has never stayed up like it should, and hasn't stayed up at all for a couple years. It's a common lament here on this Forum. A while back a GeorgeSK posted that Honda has a new, stronger damper and that he had one installed and it worked...his seat now was staying open! So I decided to order one and install it. Part # is 83590-k04-932 (old one was 83590-k04-931 I believe) and I paid $45 for it from the dealer. Installing it is a pain-in-the-rear! To get to both ends you need to remove the seat (of course) and the luggage box...but to get the luggae box out you need to remove both side covers and the spoiler (luggage rack) cover, battery cover and tool box. They're held on with a combination of cap screws, screws, clips and hidden tabs....grrrrrr I long for the days when things were held together with obvious srews and bolts! Once all that stuff is off, replacing the damper is easy. You don't need to "unpolt" the damper...the ball joints at the end can be popped out of the damper easily IF you first pry back the spring clip that holds the joint into the damper. I've attached (hopefully!) a photo of what you pry out to get the ball joint out. They snap back into the damper easily. Anyway....after all this work (putting the panels back is as big, or bigger, pain then removing them) I'm excited to say...the seat stays up!!! It even takes a small noticeable effort to bring the seat back down. How long this will continue to work?...we'll see.
This new damper is shown in the parts book for 2016 (and I assume for newer ones) Forzas. The old part number was still shown for the 2014 & 2015 models...altho maybe updated parts books might now have the newer #. The part is labelled "lift-o-matic" on the part. The new one says Made in Germany...the old one doesn't say where it's made.