Those Chineese replacement bulbs are a great idea, maybe try to find some quality ones though...
you you wrote:
....In reality any changes to the distance to the reflector are likely to be minor and won't have a material effect on beam pattern or intensity....
Not to start a pissing match, and only for information because I've been through this
a lot
: The stock bulbs *generally* are the filament type, so a slightly side-to-side point-light-source (the filament). The reflectors (basically mirrors) are made based on this so they reflect the maximum amount of light from the point source to disperse in a specific pattern, and that pattern has been studied by many, many people for maximum safety of the driver and those around them. Headlights, directional, whatever, the pattern for each has been studied and is well-known.
LEDs are a long, fat, front-back light source, completely different from the point-light-source. While they may be bright from one angle, they're probably not from another. Much the same with HIDs although they throw a plasma arc front-back and while thin, the center of the arc is generally not where the center of the filament was, and the direction is front-back instead of side-side, so they *look* brighter to the driver, but are blinding oncoming traffic because the dispersion pattern isn't right due to where the light source is relative to the reflector location. When properly aiming this setup they're no brighter than what they replace, and are actually darker for many reasons off-topic to this thread.
Bottom line is replacing the bulbs with something different
generally
makes them harder to see and therefore puts the driver at greater risk. I'm not your mom, and sure as hell ain't here to tell you what to do. Do as you want--I ain't no "safety b!tch" either. I looked into this a lot for the Fury, and as much as I'd love to change out the stock lollypops and tail light, the factory solution seems to be the best practical setup regarding other people understanding my intentions and not smacking into me. The PCX lollys are really good looking and very functional, so for me there's no need to change them out. Plus it's a small ride, being seen is important (maybe enough for some people to dress like Big Bird, but not myself...) Just thought I'd share so you have a better idea of the potential outcome and can do what's best for you.
Attachment: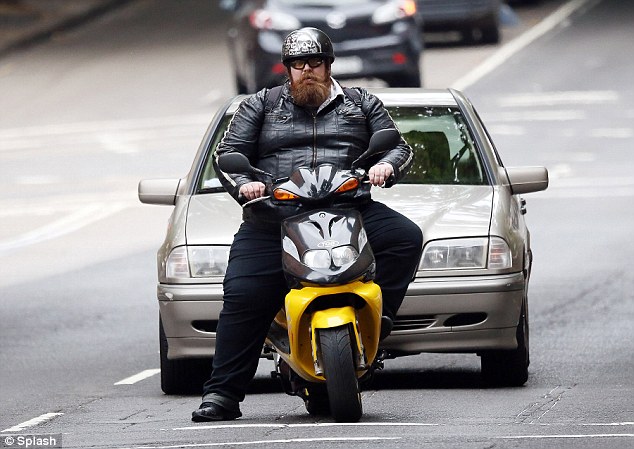 yellow_for_safety.jpg [ 74.83 KiB | Viewed 164 times ]