Hello I'm Jim and Picked up my Forza on the 19th of September and have been really enjoying it.
It replaces an 86 Helix that is getting kind of tired.
I think I have been out on it every day since I got it.
The one thing I have done so far was yesterday had the windshield replaced for the tall one.
To me that increased the fun factor 500%, as I was use to the tall shield on the Helix.
At some point will purchase a top case for it.
In Canada only the ABS version is available, but we do have a choice of Red or Silver, for colour.
I chose Silver.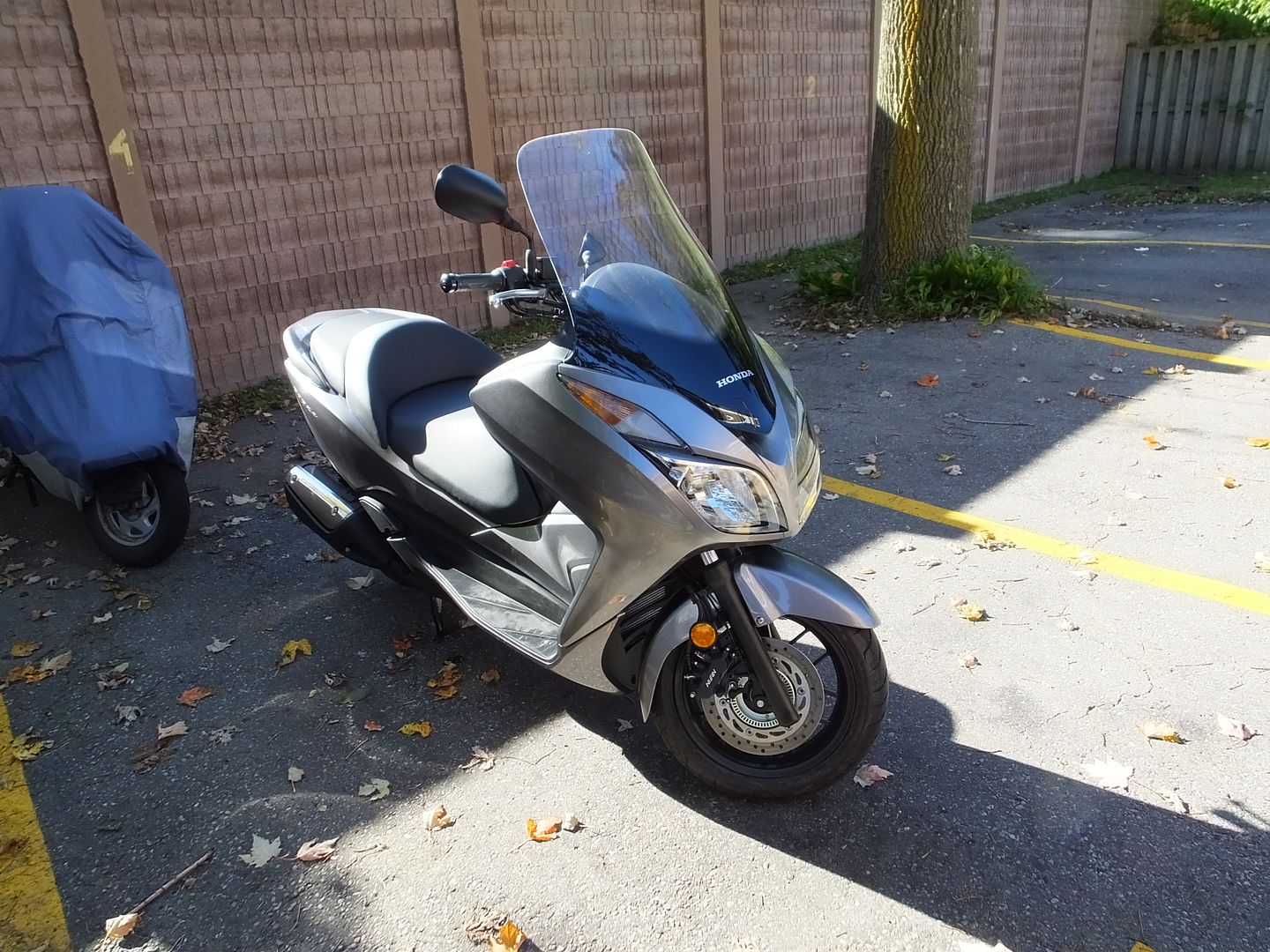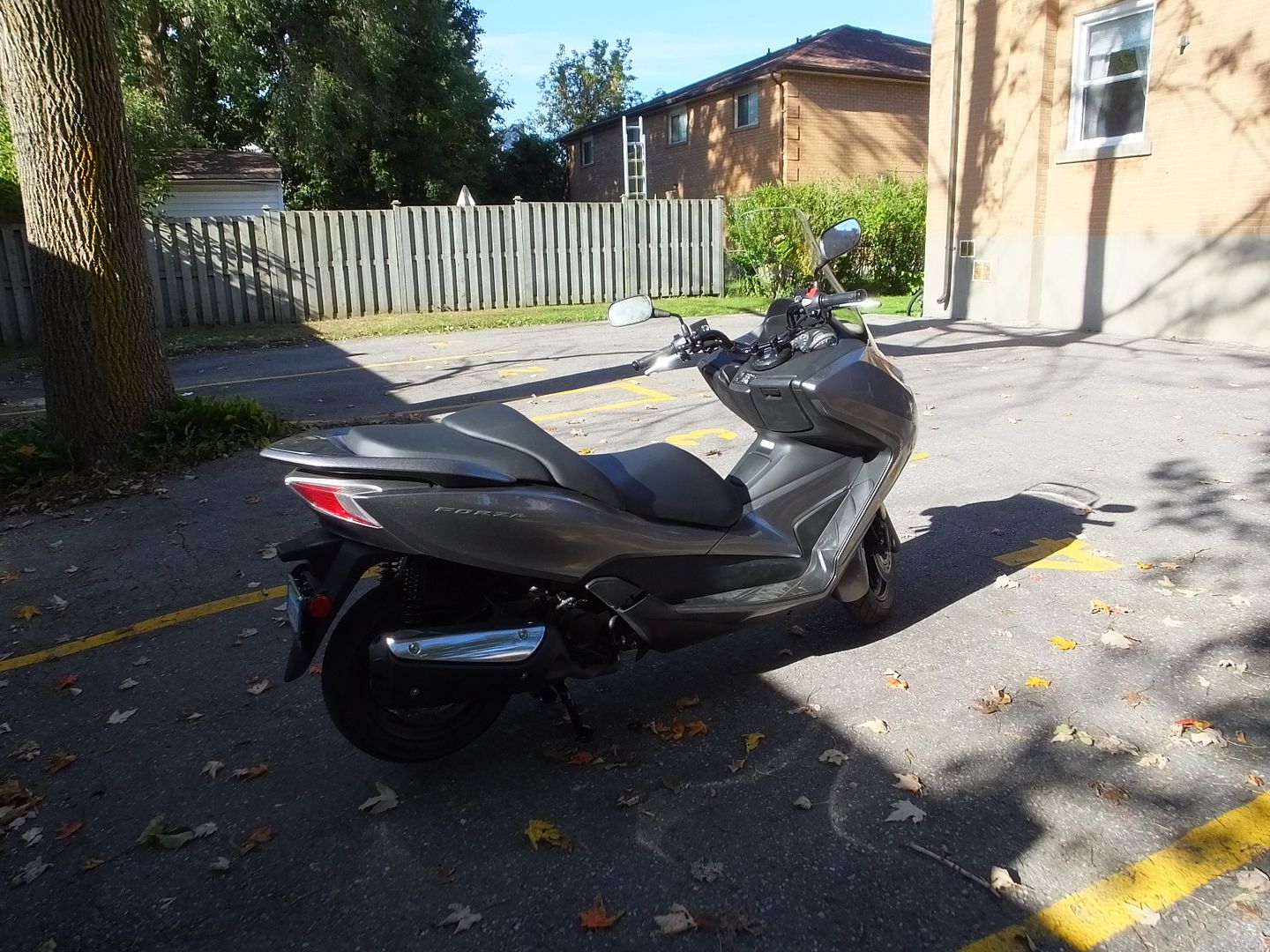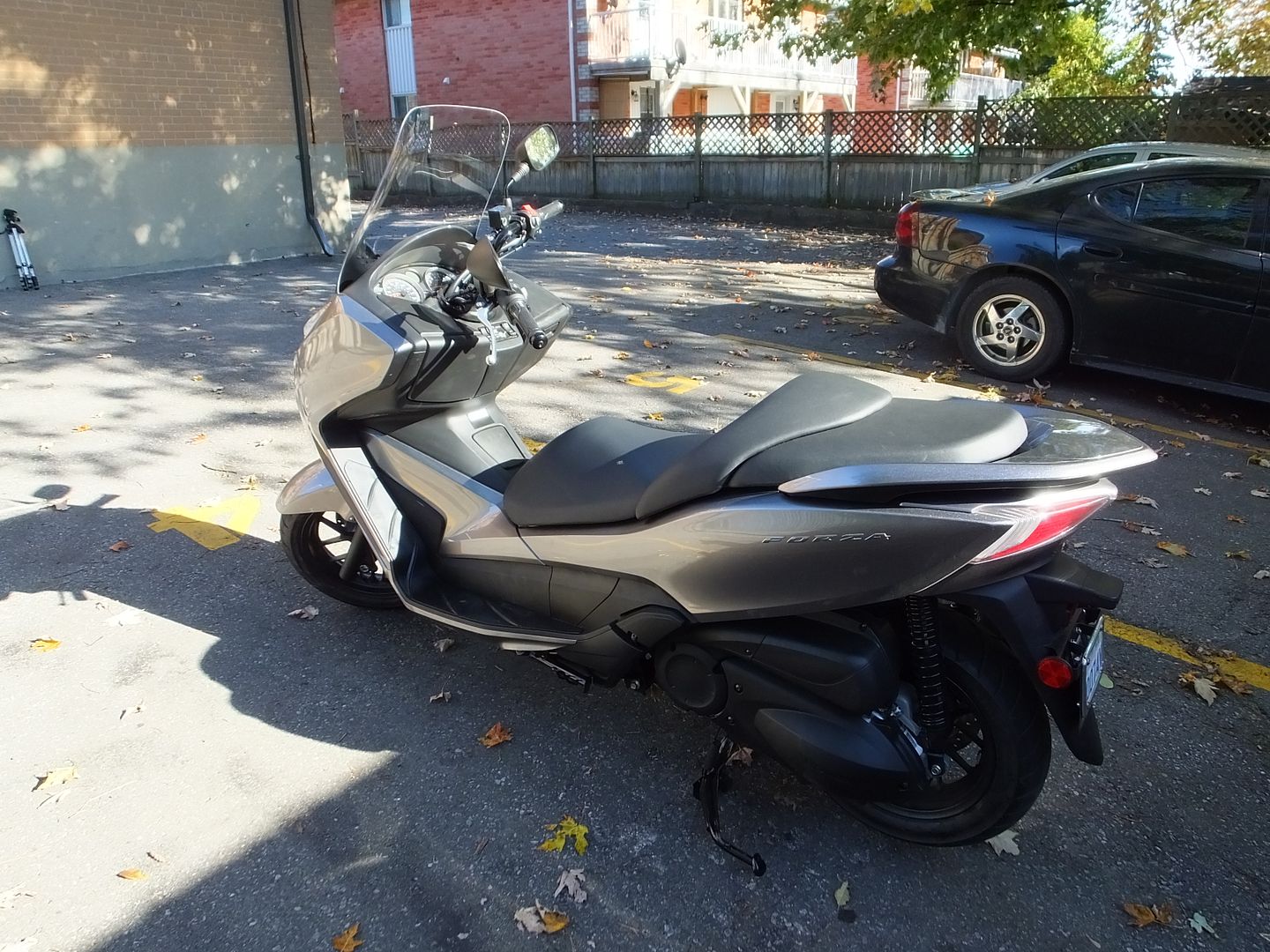 Jim