Quote:
Precarious! That is the only word I can think of for where that particular "Travel Trunk" is located. You definitely have to watch how much weight you put in the box. All of the stress would be right behind the seat, probably right behind the bolts.
You're right. . .and I did leave a comment under the pic about that on the post.
I've had the machine since it was new. . .20 years old now. . .and make certain to only put stuff like a helmet, sweatshirts, food (no liquids), or other lightweight crap in it. Heavier stuff gets sorted around between the tank bag or soft luggage. Nice thing about the soft luggage is I can re-purpose it between the scoots too.
The plywood is thick and the bolts are stainless. An added plus to having the trunk is it provides a surface to put additional reflective material on.
If I ever sell the machine I'll take the trunk off and just put it back on my KLR (which is now 30 years old. . .bought that new too!) where it was originally mounted.
Here's some more pics. It's due for a more thorough cleaning but I won't be doing that anytime soon. Temps around 10 degrees today and snowing. Probably won't get above freezing until the second week in January.

Attachment: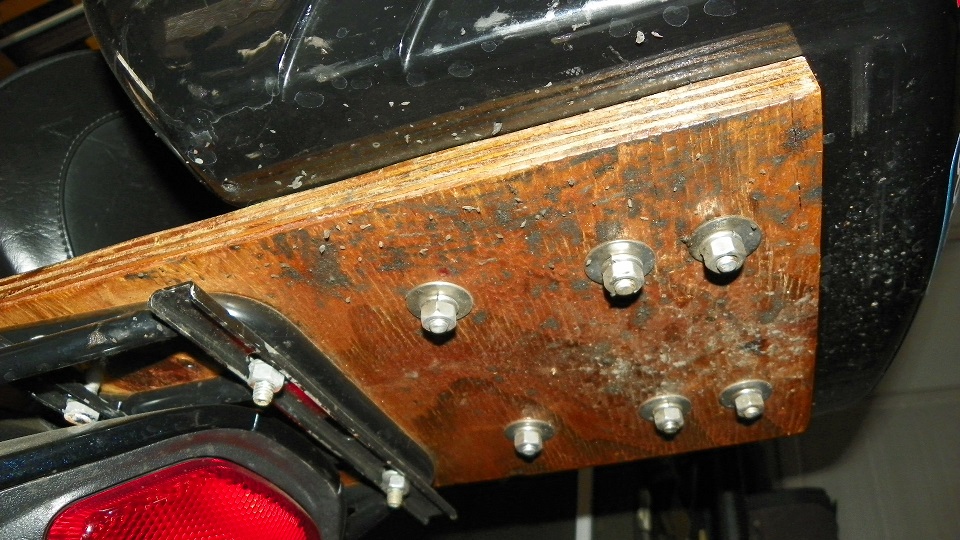 100_4577a.jpg [ 280.48 KiB | Viewed 253 times ]
Attachment: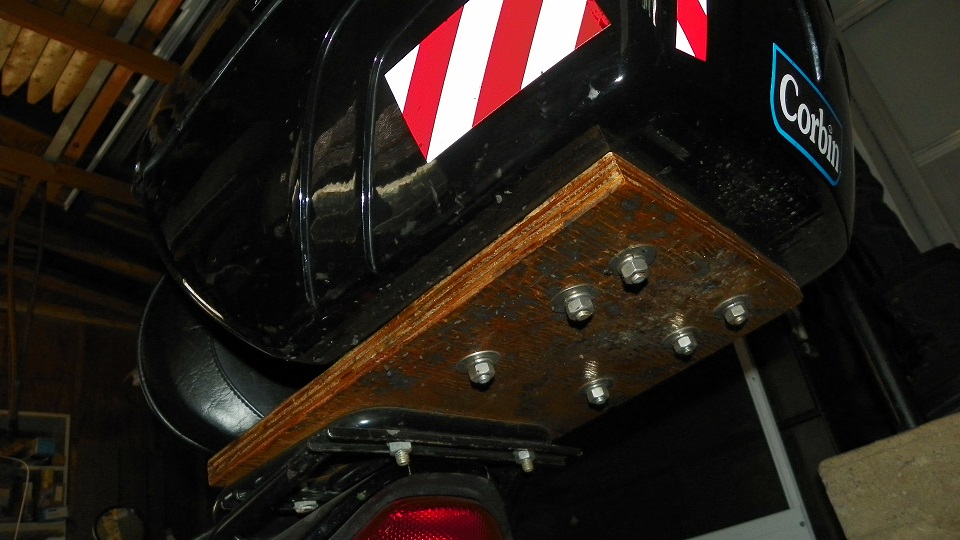 100_4579a.jpg [ 203.1 KiB | Viewed 253 times ]
Attachment: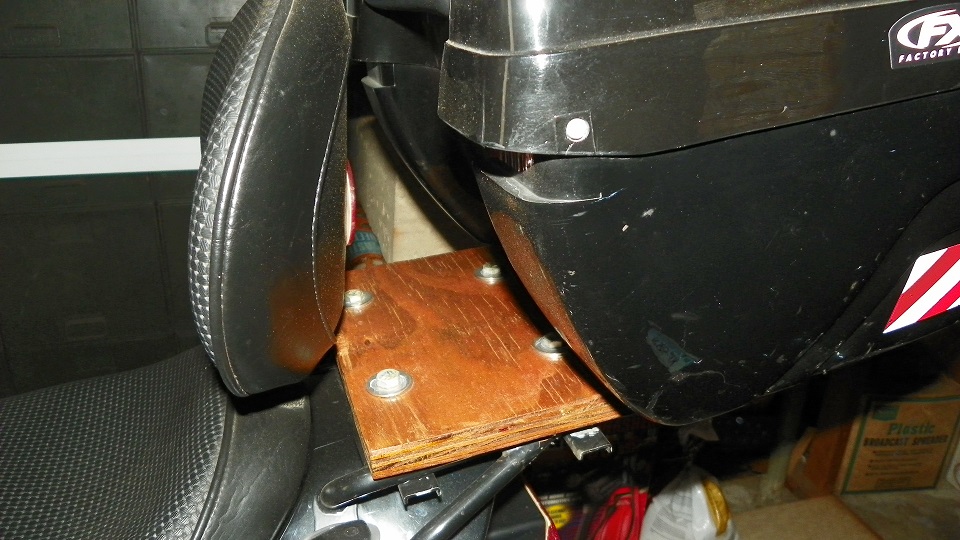 100_4580a.jpg [ 241.8 KiB | Viewed 253 times ]