Greetings forum,
I'm Scott I'm from Southern California.
I picked up a new 2016 Candy Red 150pcx from my local "small" dealership. This is my second (well third counting my 1000W superscooter
) 2-wheel vehicle.
I own a Kawasaki z650 naked when I need a little more, but owning this scooter for 1 week, and I'm loving it.
I was looking to get a cruiser for a second bike and was eyeballing a couple larger bikes. After thinking about what budget and what I'm planning on using it for, I started looking at scooters. I checked out a couple TaoTao type, and the Lance Cabo (badass), but ultimately the Honda name, and the reviews and obvious longevity of most Honda machines it was a pretty easy answer. I seen the mods, and realized for the most part there isn't much to gain from the 150 engine, other than maybe an HP or 2, along with minor acceleration with aftermarket rollers/variators, I decided the 150 was still for me.
This scooter gets up and goes. I'm still in break in (100+ miles) and I am considering taking it in well before the 500/600 miles maintenance.
I already have my Akrapovic exhaust ordered (joy) really for cosmetic/sound aesthetics. I also have my 13g rollers (NCY) on their way.
Nothing is going on until after break in.
In addition to the above, once my CFO (wife) gives the approval, I'm pulling the trigger on some YSS rear shocks, and quite a few other cosmetic related parts/accessories to really make her stand out.
I've already eliminated the fender, added some pin stripes (idle hands) and removed the snorkel out of her air intake (yes before breakin complete, couldn't bear the sound).
Attachment:
IMG_1918.JPG [ 224.02 KiB | Viewed 305 times ]
Attachment: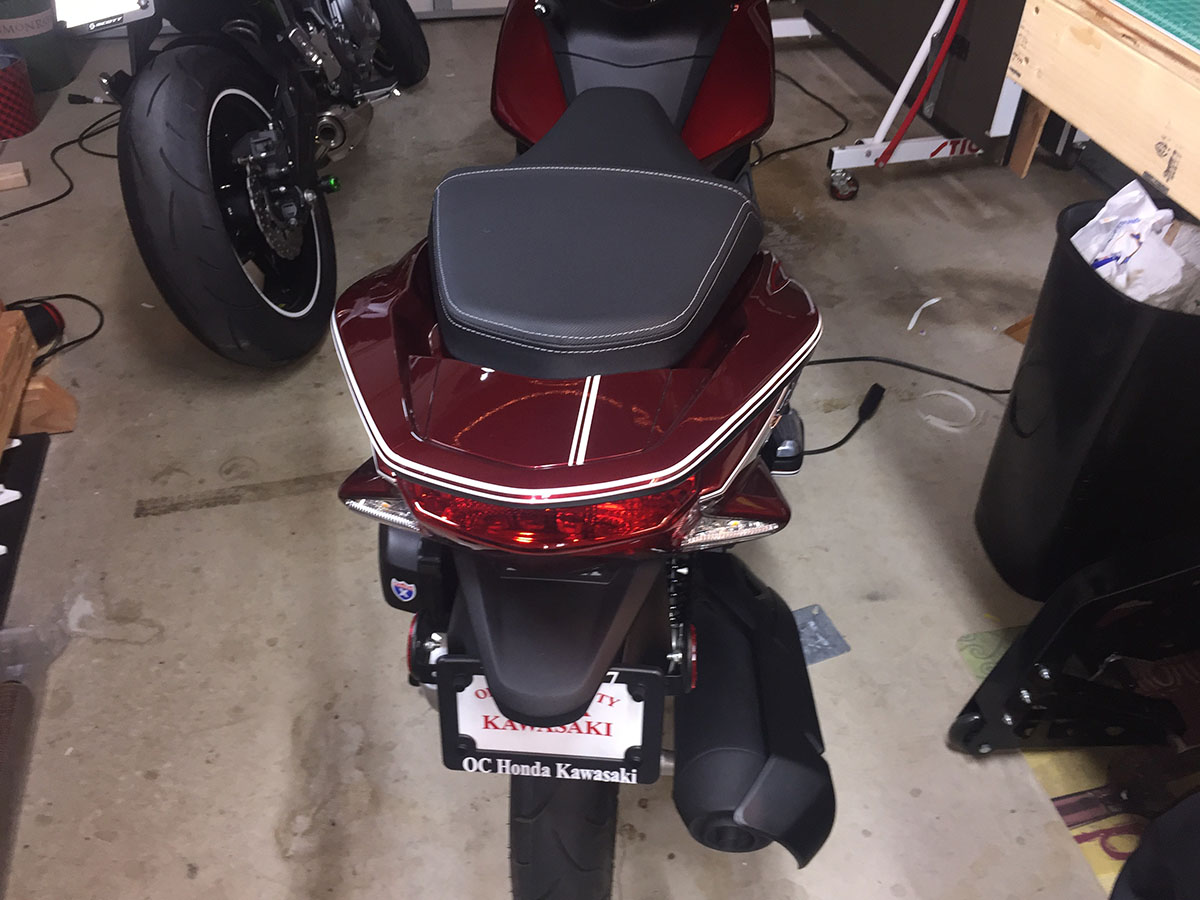 IMG_1962.JPG [ 182.56 KiB | Viewed 305 times ]
Attachment: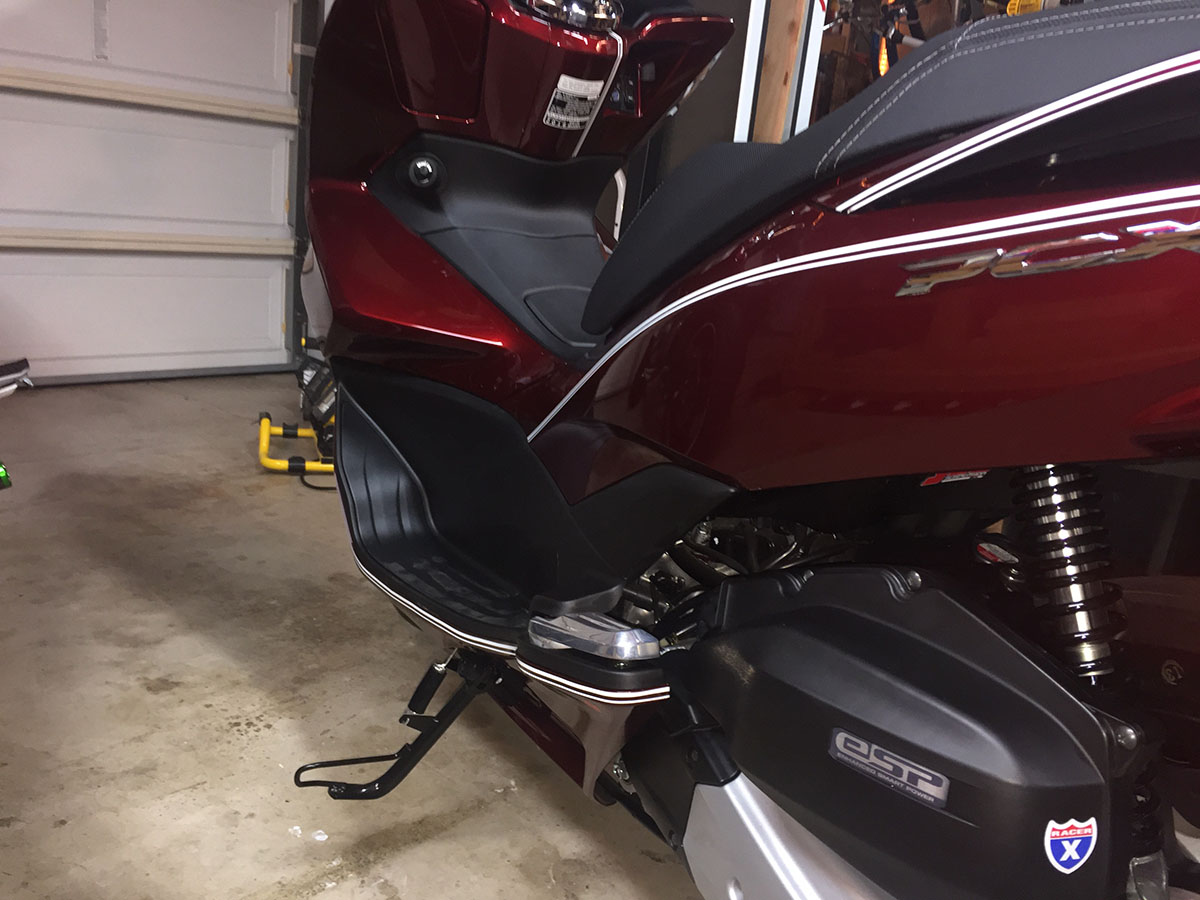 IMG_1960.JPG [ 173.64 KiB | Viewed 305 times ]
Attachment:
IMG_1945.JPG [ 212.84 KiB | Viewed 305 times ]
Attachment: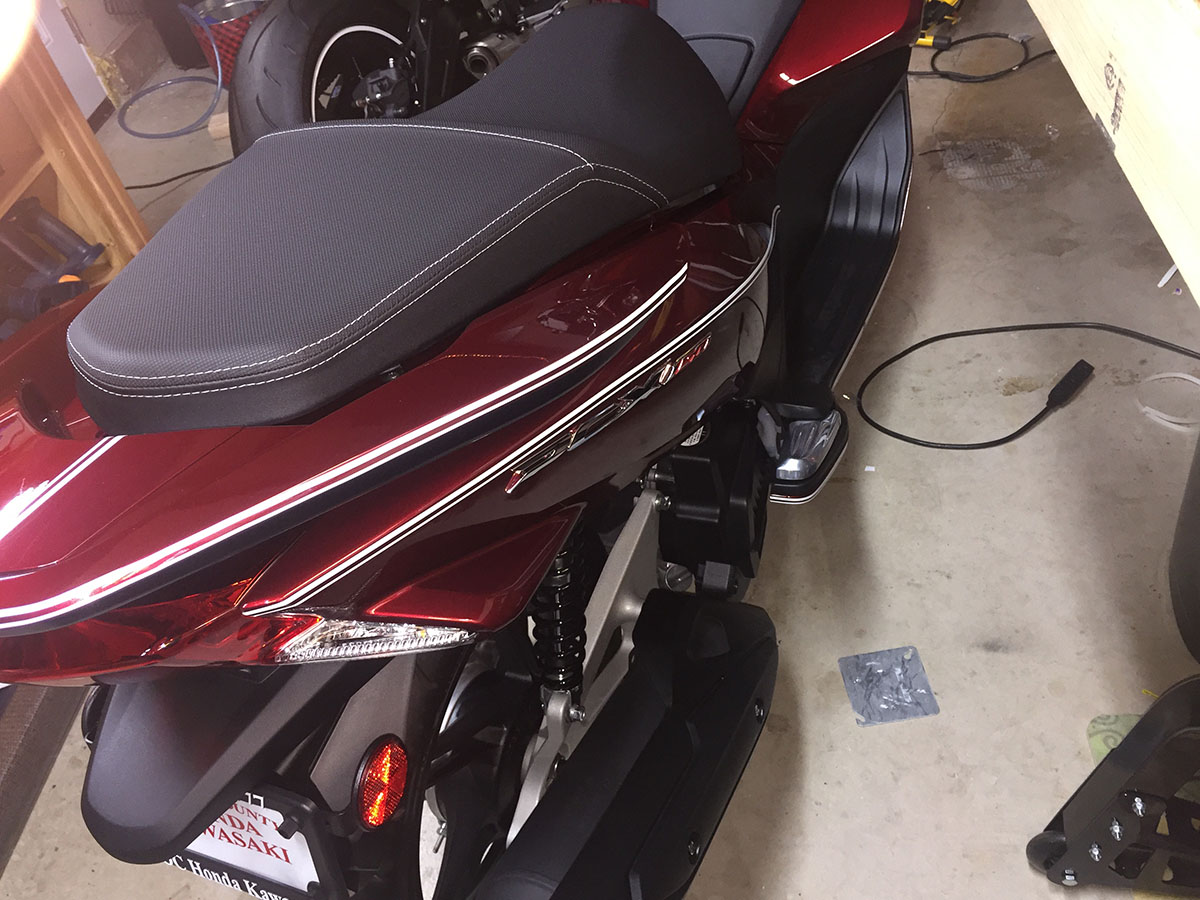 IMG_1963.JPG [ 226.08 KiB | Viewed 305 times ]
Attachment: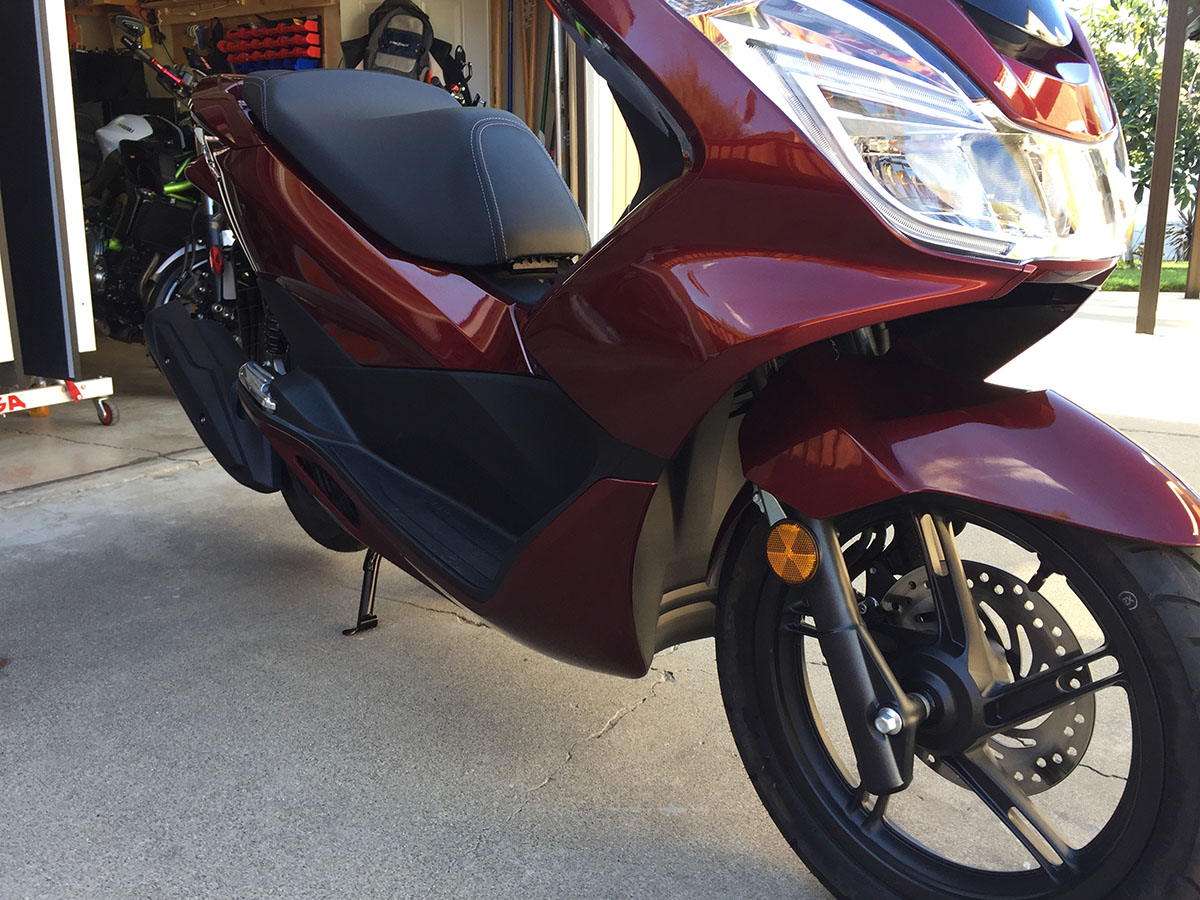 IMG_1916.JPG [ 276.08 KiB | Viewed 305 times ]
Attachment: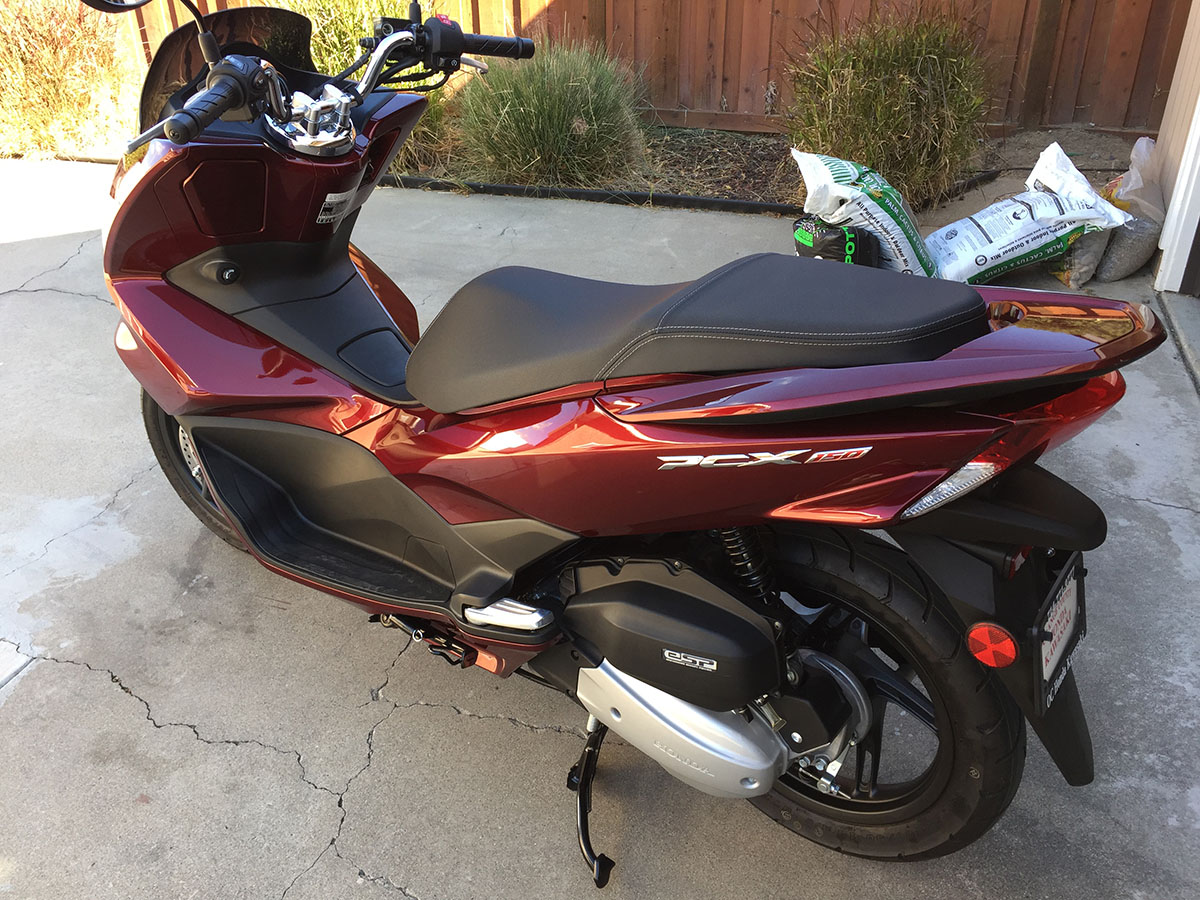 IMG_1915.JPG [ 321.94 KiB | Viewed 305 times ]
Attachment: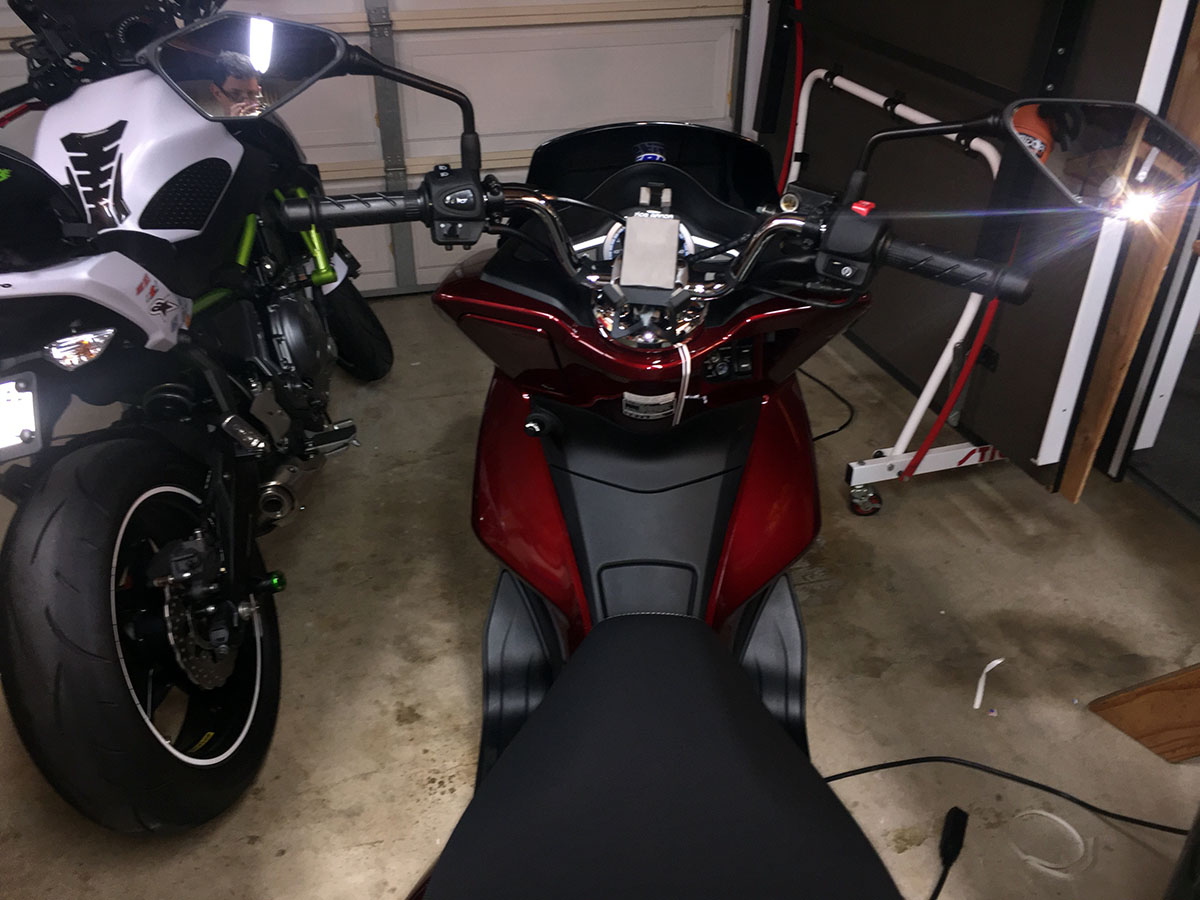 IMG_1965.JPG [ 182.45 KiB | Viewed 305 times ]