I'd consider myself a group 4. Maybe I'm the only group 4 member. . .dunno. . .but so far so good with my PCX.
I do change the oil and gear oil and clean the filter screens IAW the Service Manual and check the tire pressures every now and then but although I live in the U.S. I have relied on the U.K. Owners Manual which recommends valve checks and or adjustments about every 4000 miles. . .at least for the 2017 PCX 150 models. Probably the 2018's as well although I haven't seen it. We get IRC tires and the U.K. gets City Grips. It is what it is.
Attachment: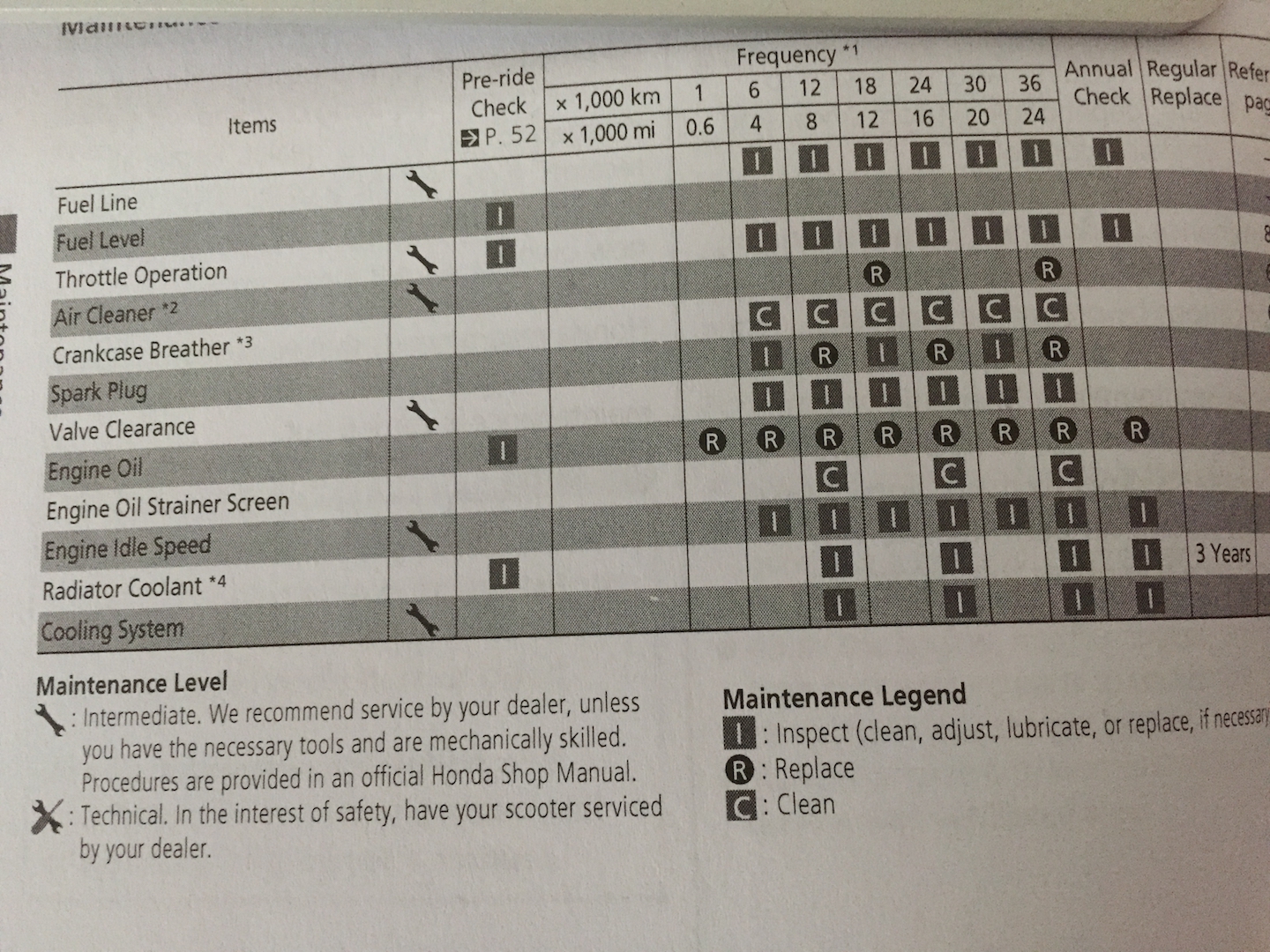 IMG_3241ManualUK1.jpg [ 1.17 MiB | Viewed 242 times ]
Washing, waxing, and vinyl treatment gets applied as needed. FWIW I've logged just over 2000 miles so far since I bought it the end of May and couldn't be happier with it's performance and reliability.
I ride mine year round but when the snow flies and the salt gets tossed on the roads I revert back to my 49cc Genuine Roughhouse for the daily errands. It's kind of an off road looking scoot anyways.
Spring can't get here quick enough for me!