slowpoke wrote:
1) The laying tree is my attempt at the rule of thirds.
And it's ... fine. Sometimes photography is presented as art ... but often it's just a record of what was in front of the lens at the time. Not every shot is going to be large-format canvas material

Quote:
2) The road photo has an overly-contrasted (is that a word?) sky. I have too many photos where the clouds and blue sky are not separated. I always set the Sony RX100 at Automatic and this is what happens sometimes. Argh! Why?
That's an easy one

It's nothing to do with contrast - it's to do with exposure metering. The shutterspeed / aperture / ISO combination determines the effective exposure that's ordered-up by the camera - and it can only ever result in the one automatic choice to cater for the exposure needs of the entire scene - and the result is often a compromise because the range of brightnesses throughout the scene often exceeds a monitor's (or prints) ability to display it. We get this a lot shooting real estate interiors where the view through the window is a LOT brighter than the general light levels inside.
What you have here is "blown highlight"; the camera has divided the scene into numerous metering zones and then set the exposure to give what it thinks is the best compromise overall - in this case a well-exposed road and foliage, but at the expense of sky detail. There are a number of techniques for dealing with it - some aren't pretty - and the results depend to a degree on what the camera is capable of.
* The simplest is to start with Exposure Compensation ("EC") - it's simply a way to tell the camera "work out what you think is best - and then increase or decrease what you calculated by "X" amount. This will get you nice skys and clouds - but other parts of the scene are likely to be very dark. The dark areas CAN be raised in post-processing (called dynamic range compression) - BUT - when we raise the shadow detail level we also raise the noise levels - and the acceptability of the result can depend on things like sensor size (bigger sensors capture cleaner information) and just how much of a shift is required. That's one of the biggest differences between serious DSLRs and phone cameras -- both can take a nice shot when there's plenty of light and not too much variation in light levels in a scene - but in low light situations the images from the camera phone just fall apart when you try to adjust them.
* Another technique is to shoot a bracket of exposures - so the camera takes 2 or more shots at different exposures (my pro cameras with both take 2, 3, 5, or 7 shots in a bracket). These are then combined into an HDR (High Dynamic Range) composite. These can require a lot of skill to get looking good. It's something I have to work with a LOT.
As a rule, just make sure that you have the "blinkies" turned on on your camera (areas of a photo that blink if that part of the image is over-exposed) and reshoot the scene with a bit of negative EC dialed in if the blinkies are in areas where you want to retain detail. That's the "quick summary" - it's quite an in-depth area to try and cover in just a few sentences - but feel free to let me know if you need more specific info.
Here's an example; first image exposes for the outside - second for the inside (not the blown detail outside) - and the third is the composite HDR image
Attachment:
2.JPG [ 41.3 KiB | Viewed 179 times ]
Attachment: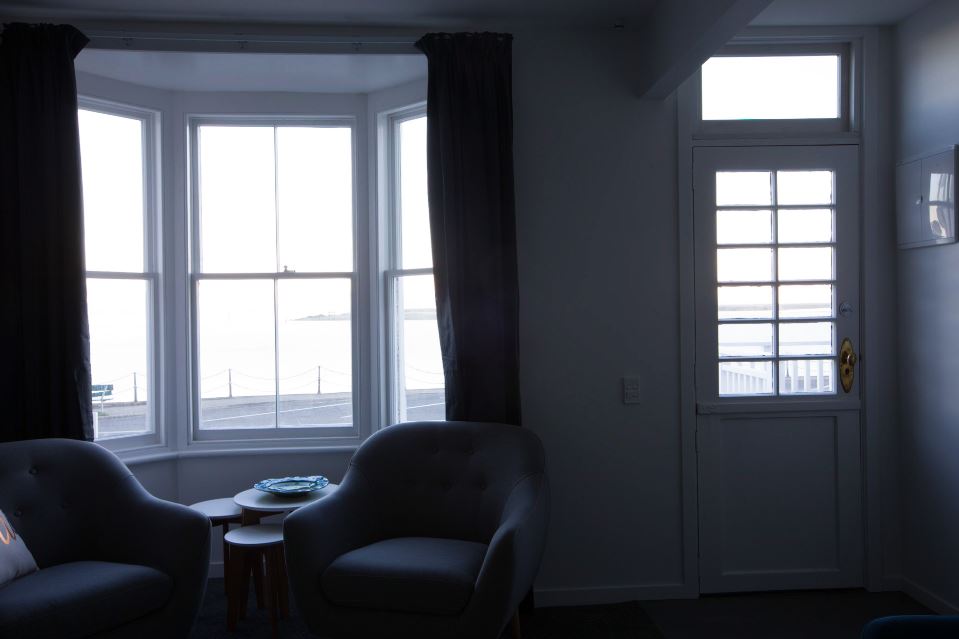 3.JPG [ 52.83 KiB | Viewed 179 times ]
Attachment: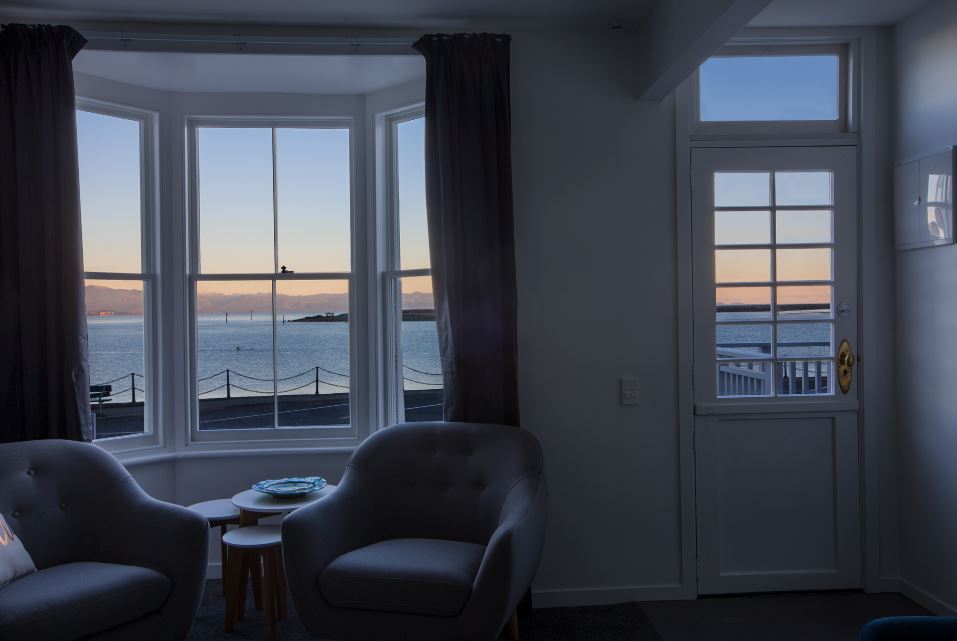 4.JPG [ 58.79 KiB | Viewed 179 times ]
Quote:
3) Milford Sound has a haze. Yes, it could be the mid-day humidity, but is there a technique to get rid of that?
There's not much you can do in-camera; sometimes circular polarising filters can help - but they also add other challenges such as attenuating the light by (typically) 2 stops and creating uneven skies in wide-angle photos. Generally haze is best dealt with in post-processing where it improves it a lot to a point and then starts to look over done. Photoshop has a specific haze adjustment. This is actually a (lack of) contrast issue.
Attachment: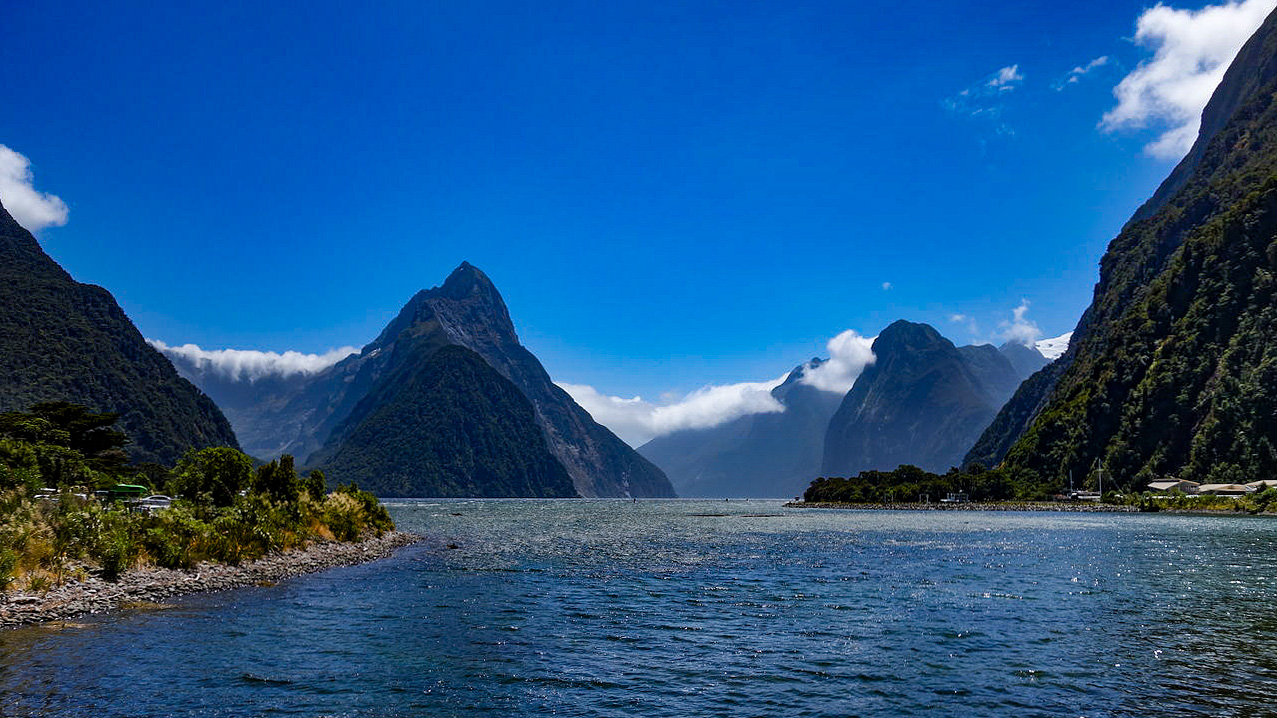 1.jpg [ 369.17 KiB | Viewed 179 times ]