I've been too busy to post lately, so figured I should post and check in with everyone.
My wife, Marcia, and I were expecting our second son at the end of May. He was born about a month ago, on June 6th at 1540 at 10lbs 7oz / 4.7kg. It all went well, with no complications. This was very good, especially considering how big he is! He's huuuuuge!
My older son, Noah, is 3 1/2, and has been very happy to have a little brother, although he doesn't understand why Oliver won't talk back to him yet.
Anyways, here's Oliver!
Attachment: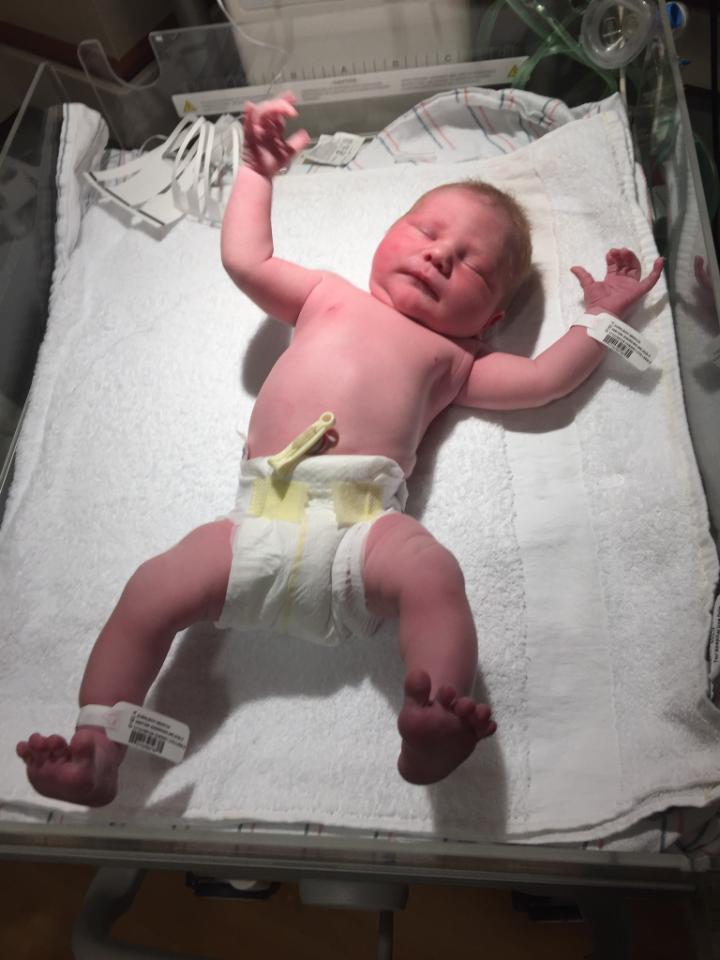 IMG951483.jpg [ 65.07 KiB | Viewed 379 times ]
If having a newborn wasn't enough, we just bought a new house, closing last Friday!
With two little ones and Marcia's MS, having any stairs at all was a major negative. Our previous house was a classic 70's style split level with 5 different elevations. We had baby gates everywhere, and if Marcia had an MS flare up, the stairs were a huge hassle. Our family lives close by, and single-level homes are rare around here, so we have been actively looking for a home that fit our parameters for almost a year now.
Fortunately, we found the perfect house. It popped up on the market the day before Marcia's due date. Despite the inconvenient timing, we went and looked. We immediately put in an offer, and went under contract. Due diligence ended when Marcia was in week 41 of pregnancy -- a week overdue. Oliver waited until the day after due diligence ended to arrive. It all turned out well, but moving with a 3 week old has been stressful to say the least.
Here's the new house:
Attachment: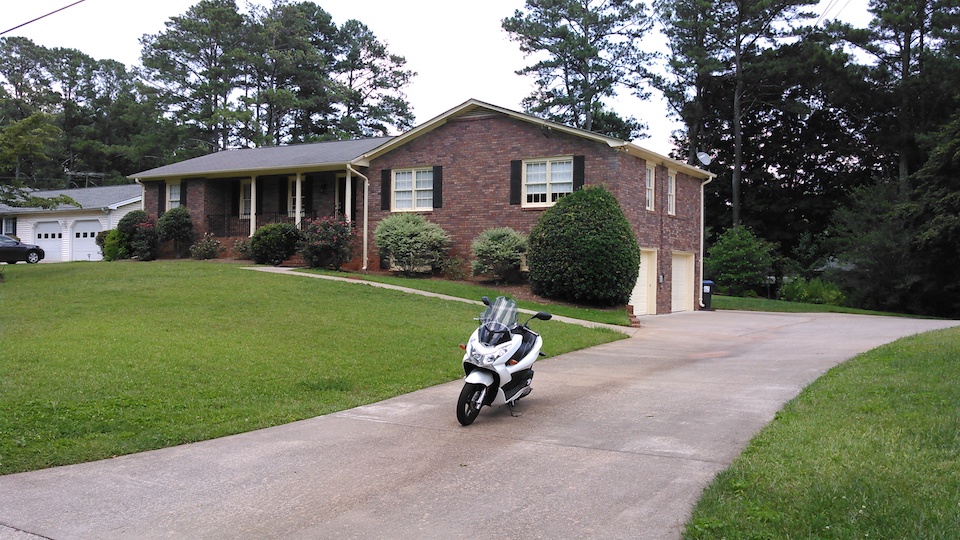 KIMG0346.jpg [ 289.06 KiB | Viewed 379 times ]
So, right now, I have a month-old baby and am in the middle of a move. Life's crazy, but life's good! I look forward to when things calm down enough for me to tinker with my PCX again, but in the meantime, I'll be off enjoying all the moments I can with my growing family.