It's 14°F (-10°C) with snow flurries, why not head over to Harley-Davidson's World Headquarters and get a picture?
Rolling in to the parking lot the front wandered
a lot
, and the phone died from the cold. Crap.
I'm at Harley's world headquarters, on a Honda V-twin, stranded.
An employee promptly stopped, found the tire bead let go due to the cold and called for assistance. Another employee came with an air tank, popped a seal, and filled it to the correct pressure, just like that. (Coincidentally, he owns a 2010 Fury, flat titanium.) Rolled the bike in front of the main entrance, he took a picture on his phone, e-mailed it, mission accomplished. Thank you!
Attachment: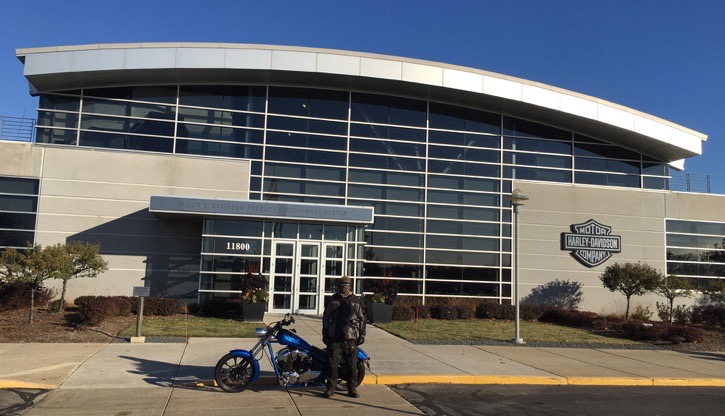 image.jpeg [ 107.82 KiB | Viewed 165 times ]